Ruth Gade Furnald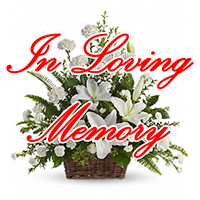 Born in New York, New York August 2, 1934.
Departed in Melbourne, Florida on September 2, 2018
Ruth Gade Furnald was born in New York but grew up in Winter Park, Florida. She graduated from the Shipley School in Bryn Mawr, Penn., then attended Bennett College in Millbrook, N.Y., where she studied art. After a stint with Time-Life in New York and a career in retail (she ended up as ladies' glove buyer for Lord & Taylor), she returned to Florida to become one of the first kindergarten teachers at Holy Trinity Episcopal Academy in Melbourne, Fla. When she and her husband Harry Malcolm Ferguson adopted twin boys in 1965, Ruth stayed home to be a full-time mom, and the family spent summers in Highlands, N.C. After her divorce she went back to work for Robinson's department store and then, in 1977, moved to Highlands year-round with her husband Donald Furnald. In Highlands, Ruth bought and vastly expanded the Christmas Tree Shop, which she ran for many years, as well as the Grinning Frog toy store.
Ruth loved tennis, and art and children. She was very involved with the Episcopal Church wherever she lived. She spent many happy summers in Nissequogue, N.Y. and Nantucket, before and after discovering Highlands, but called Melbourne home for the last 20 years of her life. She found it comfortable and friendly and fun and was a docent and supporter of the Foosaner Art Museum.
She is survived by her sons, Eric and Stuart; siblings Patricia Penney and John Gade; nieces Cynthia Curtis and Carol Dyer; and nephew Steve Curtis.
No one who came to her in need was refused, and she supported many charities. Gifts in her memory can be made to the Foosaner Museum or St. John's Episcopal Church in Melbourne; the Church of the Incarnation in Highlands, N.C., or the Bascom art gallery in Highlands.
A memorial service will be held at 2pm Saturday, Sept. 8, at St. John's Episcopal Church in Melbourne; a reception will follow.
4 entries.
I'd love to talk with you about your Mother. Can you call me 813-600.9773
Gail and I have just had lunch in Nantucket, spoke about the Gade clan, and decided to Google Ruth only to find out that she had just passed away. We are so very sorry to hear this as it has been too long since the cousins have gathered. Would love to connect with any of you. Sending you love from the island Ruth loved so much. Love be, Gail and Nancy
Ruth was a wonderful friend to my mother. We will both miss her.
The service was lovely. She will be missed.