Scott Christopher Maltese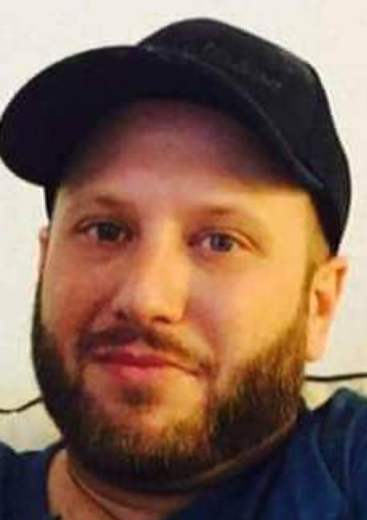 Born on April 8, 1986 in New Britain, Connecticut
Departed November 9, 2022 in West Melbourne, Florida
Scott Christopher Maltese, 36, of West Melbourne, Florida passed away unexpectedly at home on Wednesday, November 9, 2022. He was the beloved son of John and Jean (Kopet) Maltese of West Melbourne, Florida (formerly of Haddam CT).
He graduated Haddam Killingworth High School. Scott later graduated from the Police Academy and achieved his degree at Eastern Florida State College. Along with his parents, Scott is survived by Jessica Alger and their sons Joseph and James; his loving sister Danielle Schukoske (Erich) and their children of West Melbourne Florida; paternal grandparents Marie and John Maltese of Venice, Florida; maternal grandfather Frank J. Kopet of Cocoa Beach, Florida and several aunts, uncles and cousins.
Scott was predeceased by his maternal grandmother Marie T. Kopet, uncle Christopher F. Kopet and cousins Robert Quinn, Christopher M. Kopet and Jamie Maltese.
Scotty was very spunky and charming and a man who loved his family deeply. He was especially proud of his sons Joseph and James. He had a special connection and adored his grandparents. He had several close friendships that remained close and loyal over many years especially the Haddam, Connecticut Churchill Road buddies along with friends from Chalker Beach, Old Saybrook, Connecticut.
Scotty loved living in Florida, fishing, BMX bike riding and being a great chef. Scott's half smile smirk always made others smile. Many loved Scott and he loved them making fond memories of a lifetime.
A private family memorial service will be held in Melbourne, Florida.
7 entries.
Scott, you were my best friend! You and me were inseparable since I was 14 and you were 15! We had the best times on Church Hill Trails! You took me under your wing and introduced me to the crew. You invited me from a Haddam friendship and introduced me to the chalker life! Thank you my friend. I'll never forget our road trip from Morris Hubbard rd in Haddam to Sunset Drive in West Melbourne…. We did so much together as brothers! I will miss you and think of you every day of my life and always have! We shared a decade together! We shared family, friends, and most importantly… we shared each other! We were an unstoppable force! Two dudes from a small town in Connecticut who took on the world together! I love you my forever friend! If the good lord should ever bless me with a son, I swear he will bare your name!
Jeannie, may memories of your sweet little boy, help you in this difficult time. Know Scotty is always with you and will be smiling from above. Hugs and prayers to you and your family.
Dear Jean and family; Sending you lots of love, prayers and my heartfelt sympathies on the sad demise of your beloved son.
I will always cherish the time together as mother and son. I loved being your mom. Rest easy my son. I love you...
Scott has my everlasting love. GPa Kopet
My heart is with you. Lisa
My dearest friend, sincere condolences to everyone in your family. I'm sorry 😞