Scott Hartley
Scott Hartley of Indialantic, Florida passed at Holmes Regional Medical Center in comfort on Sunday, May 15th.
Scott is survived by his wife of 22 years, Lauris Cady; six fur babies: Copy Cat and Ms. Fax of Atlantic Pack and Parcel and Neeco; Reese, Taffy and Frosty. His sister-in-law: Johanna D Cady of Maine and sister-in-law Gillian P Cady-Lee and brother-in-law, Robert T. Lee of Florida. Scott was a great friend to many and often called his friends brother and sister as he felt that they were.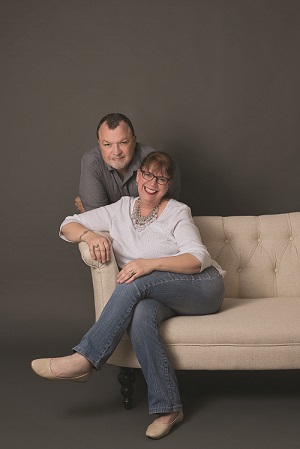 Scott was born October 22, 1963, Virginia Beach, Virginia. He moved to Melbourne, Florida to work as an EMT for Harbor City Volunteer Ambulance Corps and then as a First Flight dispatcher and ER Tech/EMT at Parrish Medical Center and then off to Indian River Memorial Hospital as an EMT. He met his wife while they both worked at Coastal Health Systems of Brevard Inc.
Scott always dreamt of having a small business in a small town similar to those he experienced as a child when he visited his grandparents in Lincoln, New Hampshire. His dream was realized when he and his wife bought a small business in Indialantic in 2011. Their dedication to customer service, the community and helping others is what make their shop memorable (along with Scott's love of vintage lunchboxes and cars).
Per his wishes, Scott will be cremated with no service. In lieu of flowers those who wish to honor Scott's memory please make a donation to a local cat rescue in his name. For all who knew him, his jokes will be forever remembered – remember the one the peanuts are complimentary?

21 entries.
Just hearing this news now. Very sorry. He was so helpfull.
So happy to have know him. His spirit will live on through APP!
One Of The Best Boss's & Friends I could Have... RIP Bud, Condolences To Lauris..
Deeply saddened to hear of this great loss to our beachside community. My condolences to Lauris, as well as Scott's family & friends. The APP staff have always gone above & beyond with outstanding, friendly customer service for years, thanks to Scott's guidance. His banter & jokes kept the good vibes flowing & will be greatly missed. Prayers uplifted for a good man, noble in spirit. RIP, friend.
Lauris, I was shocked to hear about Scott--what a fantastic guy who always had an upbeat, enthusiastic attitude that was contagious. I am certain Scott was a positive influence on everyone he met. My deepest sympathies
Scott is sorely missed by many. His kindness and humor brought out the best in everybody. May he Rest In Peace. And May the rest of us find peace and joy in honoring him. We're praying for you especially, Lauris. Love from the Stapletons
Hi Lauris, Scott sounds like an amazing, fun guy! I know he will always have a special place in your heart. Remember your friends during these tough days - we are a good distraction if nothing else! Love you! Karen
Oh sweet friend and companion and business partner and spouse - I miss you. <3
Lauris, I never met Scott but he sounds like he was the perfect match for you. I am so sad for his death. I hope good memories bring smiles.
I thoughts and prayers go out to lauris and family . Scott was was a awesome person and will be missed.
My heartfelt sympathies, Lauris.
Condolences on your loss. Scott's jokes / humor will be remembered. Paul & Bethany
Scott, On to a much better life
God bless old friend. We will meet again in the kingdom of the lord.
We lost a friend that was always there when we needed help or support, he will be missed by everyone, the angels carried Scott home where he will have no pain and can walk and run again . We were blessed that he was a part of our lives. We are here for you Lauris! The Mac's
Your light and laughter will be greatly missed Scott. May you rest pain free in eternal heaven friend XOXO
I didn't tell Lauris, but I came over to APP to hear the new jokes! You'll be missed.
Sending our love to you at this unspeakably sad time…knowing how your love of each other enriched the lives of so many, and brought smiles and laughter to your family and friends. In Scott's honor and memory, and with the warmest chuckles, we promise not to donate peanuts to a fuzzy funny kitty cat rescue
Lauris, I'm SO sorry for your loss!!! I really have no words that will accurately describe how I'm feeling right now. I remember the day you two were married. How absolutely radiant you looked and how happy Scott was. People always seem to say the same thing when things like this happen, but, Scott is no longer in any pain and I'm sure that's such a relief for he AND you. My very deepest condolences and sympathies go out to you and your families. I'm at your disposal if you need anything.