Shannon Therise Thornton
Shannon Therise Thornton, 43, of Melbourne Florida, passed away January 14, 2022. Born on September 9, 1978 in Wyandotte, Michigan, she lived in Melbourne, Florida for most of her life. She is survived by her parents Pamela and Charles Thornton, her grandmother Janice Thornton, her sisters Jessica Thornton, Bridget Barden, Dawn Klavinger Webb, and Karen Hopkins, her nieces and nephews Brent, Harmony, Kayleigh, Robert, Danie, Kadie, Vincent, Cauy, Bradley, Miranda, Dylan, and Lauren. She was preceded in death by her sister Nativa Thornton and her beloved grandparents John "Papaw" and Nativa Rhodes, and Billy Ronald Thornton.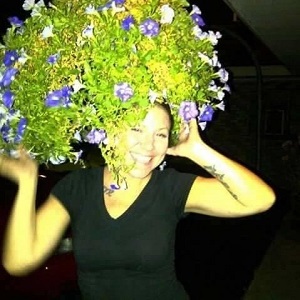 Shannon was a lover of music, fishing, art and painting, cooking, and baking. Most days you could find her rocking back and forth listening to her favorite music which ranged from classic rock, pop, to electronic/house music with her beloved dog Chi Chi the Chihuahua in her lap. She spent a lot of her free time with her best friend and mother, Pam. She learned to fish with her late grandfather "Papaw"; whether it be on a dock, the river, or on the beach, she loved to fish. Late at night you could usually find her watching some type of crime documentary. She loved cooking her grandmothers' recipes, which she was better at than most. She graduated from the Job Corp in Kentucky with much of her training focusing on her cooking skills. She loved spending time with her nieces and nephews, teaching them to ride their bikes and sharing her love of painting anything and everything. She will be dearly missed by all that loved her.
Her memorial service will take place Saturday, February 5, 2022 at 1:00pm at Brownlie-Maxwell funeral home, 1010 E. Palmetto Avenue, Melbourne, Florida 32901.

4 entries.
You will always be missed, you were such a great spirit! Thank you for the memories and the support when I needed a friend.
My thoughts and prayers are with her family . I love you all.
My heart is broken. Shannon was always a sweet loving and funny child. The world will miss that smile. My love and prayers go out to her Mom, Dad and sister Jess. Her and Nativa are together and watching over all of you. RIP little girl ❤❤🙏🙏