Sidney G. LaCroix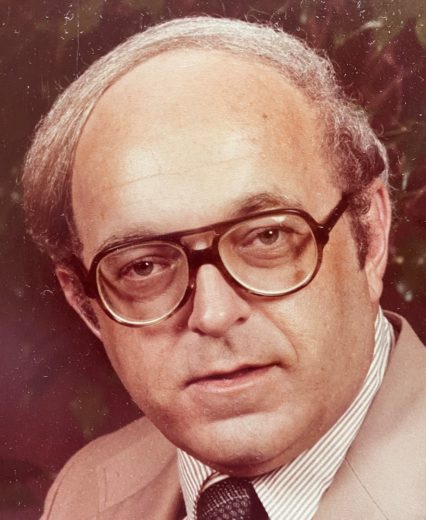 Born on February 28, 1944 in Detroit, Michigan
Departed on February 24, 2021, in Melbourne, Florida
Mr. LaCroix was born in Detroit, Michigan on February 28, 1944 and passed on February 24, 2021. He moved with his family to Florida as a young teen. He played football and baseball for the Sarasota Sailors and earned dual Bachelor's degrees from the University of Florida and an MBA from Stetson University while working after graduation. He spent his entire professional career with the Boeing Company, primarily in space flight operations support in Accounting and Finance Management at the Kennedy Space Center.
His family includes his wife Pam LaCroix; son Jeff (Dede) LaCroix; daughter Juli (Norman) Allmen; son Keith (Jessica) Miller; daughter Kerri (Jimmy) Kittrell; sister Cheri (David) Taxdall; grandchildren Christy, Michael, Amanda, Anna, Megan, Sarah, William, Mitchell, Andrew and Taylor.
Sid relished visiting and spending time with his children and grandchildren and attending their graduations, weddings and other important life events. He was also an avid Florida Gators fan and booster. He enjoyed attending football and basketball games and watched as many contests as possible on television – both men's and women's sports, whether they were major or minor.
Friends may call from 10 am until time of service at 11 am on Monday, March 1 at Brownlie Maxwell Funeral Home, 1010 E. Palmetto Avenue, Melbourne. Burial will follow in Fountainhead Memorial Park.
In lieu of flowers, please make donations to the American Cancer Society (www.cancer.org).
6 entries.
Sid was a mountain of calm. EXACTLY the type of man you would want working on the space program. Be on your way in peace, Sid, to wherever the life after life takes us.
Hung out with Sid quite a bit in High School and have to agree with Tom Cooper he was very laid back and we certainly had some good times. Enjoyed the High School reunions and have kept Sid in my thoughts through the years. It is with heavy heart that I bid you goodbye my friend.
Sid was a close friend in high school, a roommate in college at the University of Florida, and over all the many years since. We had great times and memories at past Sarasota High School class reunions over the years. My wife Ann and I looked forward to his visits with Pam to our house in Atlanta. We enjoyed having lunch at various Atlanta eateries. Sid was the most laid-back person I ever met! He was a true friend and will be greatly missed. I'm certain he is busy up in heaven watching down on his children and grandkids, Pam, and his beloved Gators.
I worked with Sid at Boeing on the Saturn and Shuttle programs from the 1960's - 1980's. Always a gentleman and friend besides being a great co-worker. Sid had a sly and funny sense of humor which was a joy to us all.
We love you sid miss you but never forgotten
Sid will be truly missed. He always had a kind word and never said anything bad about anyone. He had a great since of humor. He was truly loved by us.