Stanislav D. Kasyanov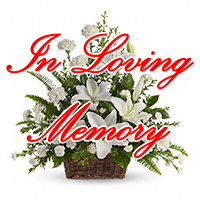 Born on March 14, 1945 in Russia
Departed on April 3, 2021, in Melbourne, Florida
Stanislav D. Kasyanov, 76, of Melbourne, passed peacefully at home April 3, 2021. Born in Russia, he immigrated to the USA in 1997.
His family includes his wife Margaret; son Aleksey Kasyanov of Sarasota, FL; daughter Yelena Kasyanova and husband Cory Byam of Orlando, FL; son Vladimir Kasyanov and wife Meagan of Tampa, FL; stepson Ronald Holloway and wife Kelley of Kingston, NY; and five grandchildren Avrora, Agniya, Sophia, William, and Elizabeth.
Since retiring, Stanislav was a devoted volunteer for Meals on Wheels and enjoyed the outdoors, especially fishing and kayaking. Please consider donating to the National Wildlife Federation (800) 822-9919.
Private family arrangements were made.
4 entries.
Dear Peggy and Family, We are so very sorry for your loss. Stan was a very nice man who will truly be missed. You and your family are in our thoughts and prayers. With Deepest Sympathy and Love, Karen and Bill Orosz
Dear Peggy and family, We are sorry for your great loss. Love and prayers, Regina
This kind and gentle man will be very much missed. He was a wonderful husband, father, grandfather and a dear, dear friend.
I always enjoyed seeing Stan & Peggy together. You could see, feel & know the love and respect they had for each other. It was truly an extraordinary loving & joyful relationship that was obvious to anyone around them. I will always remember them together.