Steve Meyer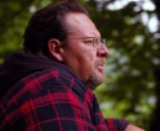 Born in Melbourne, Florida on October 23, 1958
Departed in West Melbourne, Florida on February 3, 2019
Steve Meyer, 60, of West Melbourne passed away peacefully on Sunday February 3, 2019. He was a native of Melbourne, a Graduate of Melbourne High School Class of 1976 and Past President of West Melbourne Youth Basketball and retired after 39 years as a Mechanical Engineer and designer for Space Antennas at Harris.
Survivors include his wife Trish, son Sloan (Meagan), daughter Mary Jane (Jay), grandchildren Madison, Jaxson. Jenson, mother Jill a sister Stefany (Dino), brother Sleighton (Cheri) and many nieces and nephews. He was predeceased by his father Bobby and brother Sloan.
Calling hours will be Friday February 8th from 5pm – 7pm at the Brownlie – Maxwell Funeral Home. A Celebration of his life will be held on Saturday February 9th at 10am in the Brownlie & Maxwell Funeral Chapel.
The family request that any donations in his name may be made to the American Cancer Society.
14 entries.
My deepest sympathies and condolences to the family.
We will all miss you cousin Steve. Taken way too soon from us. You are in our hearts and on our minds. Love you!
I'm so sorry for your loss. Grief can be a difficult emotion to deal with. There are, however, 12 basic guidelines that can help you cope with grieving. They're used by many grief counselors and they're also biblical. You can download a free copy of the magazine titled" Help for those who Grieve "@jw.org
So thankful for the many wonderful memories we've shared camping, family reunions and just sitting talking. You will be missed more than you ever thought possible. Rest in peace in the arms of God and surrounded by those who went before you. I love you bunches. Aunt Diana
My heart and prayers are for all of you. God bless you and strengthen you.
We extend our love and prayers to Mrs. Meyer, Stefany, Trish, and the entire family. May God be with you all during this difficult time. Mark, Kelly, and Ross Baker
My heart goes out to Steve's family in this time of sorrow.
I love you and will miss you
My sincere condolences to the Meyer Family God bless you
Sleighton and family, Our deepest condolences for your loss. We are thinking of you during this difficult time. The Green Family
My deepest sympathies to the entire Meyer family. My heart breaks for you for everything you have gone through the last couple of months. May God give you the strength to not dwell on the why, but instead cherish and relive all those wonderful memories you have as a family. Melissa Pedrick
Love you still and cant wait to be reunited with all our family in Gods house.
Wonderful memories sharing smiles and love of Family. You will be so missed but always in our Hearts. 💘