Susan Sheldrick DeKalb Oed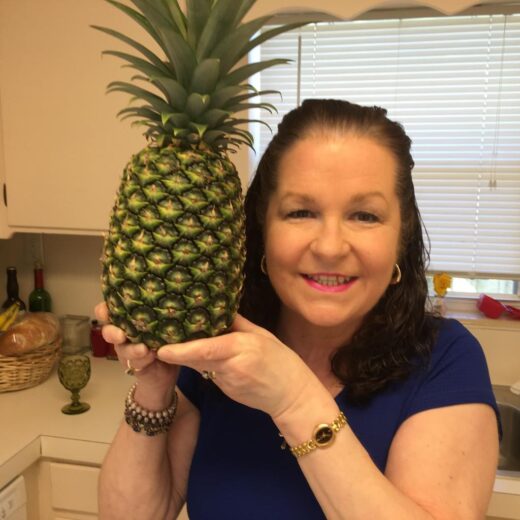 Born June 3, 1963 in Melbourne, Florida
Departed September 8, 2023 in Rockledge, Florida
Susan Sheldrick DeKalb Oed, "Susie", of Melbourne, Florida, died on September 8, 2023 at VITAS Inpatient Hospice Care in Rockledge. Susie was born June 3, 1963 at Holmes Regional Medical Center (HRMC). She graduated from Melbourne High School in 1981, then went to University of Miami where she graduated Suma Cum Laude with a bachelors in nursing. She worked at South Miami Hospital for about 10 years and was honored with Nurse of the Year. She returned to Melbourne and obtained a Master's Degree in Hospital Administration with a minor in Pharmacology. She then worked for 28 years in various positions at HRMC, where she had been a Candy Striper as a teen. She was Nurse of the Year twice, was Physician's Advisor to the VP of Medical Affairs, and Neuroscience Navigator. She organized and participated in fundraising events including a walk for cancer in California. She was a lifelong member of Holy Trinity Episcopal Church.
Susie was blessed with the ability to comfort both patients and family members, holding their hands and soothing them always with a smile and never a harsh word to anyone.
Susie reconnected with childhood and high school friend Louis Oed and they married in 2008.
Susie is survived by her husband Louis "Bucky", and her sisters Betsy Courty and Deborah (Mike) Harper, and several nieces and nephews. She is predeceased by her father Morgan DeKalb, mother Barbara "Bonnie" DeKalb, and brother-in-law Craig Courty.
Funeral Services will be at Holy Trinity Episcopal Church in Melbourne on Saturday, September 23, at 11:00am.
The family would like to thank the VITAS hospice care workers for their kind care of Susie in the past few months. Please consider a donation in her memory to:
10 entries.
Susie was an angel here on earth, with her compassion and concern on all those who came across her way. My husband and I experienced her loving kindness during some intense surgical events at HRMC 10 years ago and I will never forget her. To the family, there are no words I can offer you with your sorrow, but love, prayers and ever so fond memories will get you through the difficult times.
It is hard to imagine the loss of Susan. Susan was a gifted nurse who shared her compassion, love, humor and knowledge for all who needed it. She had a unique way of ensuring you knew how much she cared through her frequent check ins. HRMC and the Melbourne community will miss her but will remember her love and kindness. Love and support to the family.
Such sad news to hear we have lost this wonderful, kind, smart, loving and respected lady. I had the privilege of working with her for many years, and was always impressed with every aspect of her professional demeanor and interpersonal skills. She was highly regarded by every physician, nurse and administrator she worked with, and will truly be missed.
I don't even know what to say! My heart is broken! Susie was one beautiful friend, a special lady and one heck of a nurse! Susie would do anything for anyone! Susie always loved mentoring the new nurses! She was loved by so many! The physicians always knew who to go to when a patient situation arose! She had the strongest love for her husband Bucky who was her best friend! I know god has gained a special angel who will watch over me! Susie I will miss our laughs, our friendship and your daily "touch base" at work! Until we meet again… I love you my friend! Muzz
Susan was a wonderful mentor to me and many nurses at HRMC. Susan always came to check on my husband during his multiple hospitalization. She will be greatly missed.
Mama Susie, you were an indescribable force. When I was just a baby nurse at Hrmc you protected me at all costs and became my official work mama. I will always cherish the times we shared and how much you loved and cared for the nurses at the hospital. Those heels and that hair will live on in my memory forever. Love you so much.
There are not too many people that you know most of your life and Susie is one that I go way back with with my sister. Her mother and our mothers were best friends and I always loved Susie and her entire family! I am very grateful that Susie asked me to dance at our high school reunion of 40 years. When I quickly said yes, I would love to dance she responded "I knew you would". I will miss her greatly and think of her always. She was such a trooper. Susie will be missed greatly! With love to all who knew and loved her during this difficult time of loss.
So so sorry to hear about Susan. As the Patient Advocate at HRMC back in the day we worked very closely together and she was always about patient first. Rest in Peace my friend ❤️
Susan, you took me under your wing when I was a brand new nurse, and you always protected me. I learned so much from you, and I will always hold you near and dear to my heart! You were such a loving soul, and you will be missed!
Sad to say goodbye to my sweet friend. You have been with me through so many of my family hurdles. Always caring and supportive. When I worked with you i knew I could depend on you for whatever I or any patient needed . Love you Suzy Q.