Suzanne 'Sue' Fetner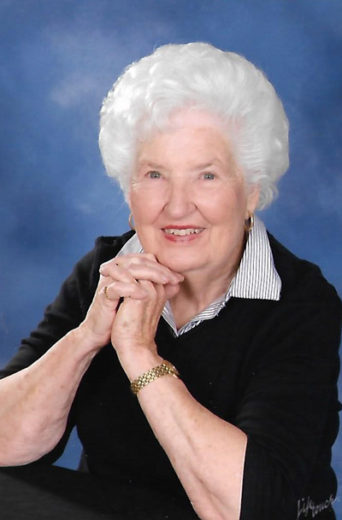 Born May 4, 1929 in Fowlerville, Michigan
Departed April 23, 2022 in Atlanta, Georgia
The beloved Suzanne 'Sue' Fetner passed away peacefully on April 23,2022 just shy of her 93rd birthday after having lived a rich and beautiful life. She is predeceased by her husband Gene Fetner, her sister Betty Yost, and her brother Bud Fenton. She is survived by her children Randy Peters (Janice) of Katy, TX., Greg Peters (Debbie) of New Smyrna, FL, Mindy Jones (Shawn Bergeron) of Alpharetta, Ga. and Kelly Raymond (Dave) Orlando, FL and her two step daughters, Sheri Finn (Gary) of St. Augustine, FL and Alison Fetner of Gainesville, FL along with 12 grandchildren and 10 great grandchildren.
Sue was born at home May 4, 1929, in Fowlerville, Michigan to Ferne and Clayton Fenton, who owned the local drug store. She and her siblings Bud and Betty enjoyed small town Michigan, riding horses, singing, playing piano as well as working at the drug store.
She met Bill Peters at Albion College and they married, moved to San Antonio, TX with 2 children where Bill was in the Army for 2 years, then to Melbourne, FL where they opened Bill's dental practice and raised 4 children. When the children were in school, Sue started teaching at Holy Trinity. In the early 70's Sue went to Michigan to finish her degree in early childhood education and cultivated her dream of starting a school for young children. This came to fruition when she started a day care with two partners. This led to her own business in 1978 when she became owner and director of Woodlake Wonderland and Country Beginnings; two early childhood development centers. Her pride was in her schools and her students, she was able to share her passion for learning with thousands of students over the years.
Sue started the 'Read to your Child Week' concept in her schools and frequently traveled around Florida conducting workshops on her methods of teaching and time management.
During this time, her marriage to Bill ended and in 1977 she married Gene Fetner who had two daughters of his own. She and Gene finished Gene's cabin in North Carolina, where they spent 6 months each year after Gene retired. Sue enjoyed cooking, entertaining, playing the piano, traveling and spending time with her family and friends during their retirement. And she was a BIG Florida Gator fan!
In 2001, to create a lasting legacy to her belief in children and reading, Sue and Gene commissioned the creation of bronze statues of a young boy and girl reading together. These statues were donated to the Melbourne Public Library. They also commissioned a statue for a park in Cashiers, NC of a boy that is titled "Come Play with Me" and two bronze angels that are placed at First Church in Melbourne, FL and First United Methodist Church in Cashiers, NC.
Sue was loved by so many and was a faithful servant of the Lord. Her positive outlook, generous spirit and her heart to serve left an impression wherever she went. Many will miss her presence but we rejoice knowing we will meet again.
There will be a Celebration of Life Service for Sue on June 25th at 11am at First Church in Melbourne, FL followed by a reception at the church. In lieu of flowers, the family is requesting gently used or new children's books that can be put in one of the Free Library Stations that will be placed in Melbourne and Atlanta in Sue's Memory. Also, donations can be made to the Melbourne Public Library or to First Church of Melbourne.
2 entries.
Such a special lady, and good and faithful servant. Your kindness and mentoring to others will always be remembered. So nice being old neighbors for a bit! Sorry I cannot attend the service but will be thinking of y'all in prayer and spirit! Deanna Stroud Andrews
Ms. Sue, Your laugh was warm, your Halloween Smores were the best and your life was an inspiration. Rest gently and know we will always remember you. Chuck Ray