Tamara Joyce Friend "Tammy"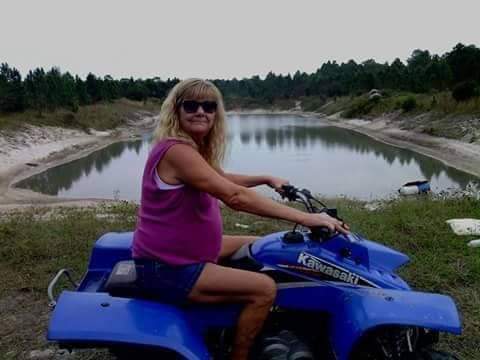 Born March 18, 1964 in Toledo, Ohio
Departed August 15, 2023 in Melbourne, Florida
Tamara Joyce Friend "Tammy", 59, of Cocoa, Florida, passed away on August 15, 2023, at Melbourne Regional Medical Center in Florida.
Tammy was born on March 18, 1964, in Toledo, Ohio to Carla Miller.
She enjoyed playing darts, shooting pool and spending time with family. Tammy never missed a chance to enjoy the outdoors. You could find her sun tanning and fishing on the Indian river or visiting her cousin Cathy's in the country with the horses and animals. Most of all she loved all the kids she cared for, especially her grandchildren.
Tammy was preceded in death by her mother Carla "Rene" Miller, her special grandparents Claude "Pap Pap" and Lanora Friend, brother Ralph Betts, grandson Zander Mills and special uncle Jerry Friend.
She is survived by her children, Jennifer Burkett and John Burkett "Boo", grandchildren Zeth Mills, Karly Mills, Kyler Mills, Justin Burkett and Ryan Burkett, siblings Dee Betts, Dodie Betts, and Butch Betts (Patty) and special aunt Joyce Twigg and uncle Dick Friend as well as a host of friends and family.
She will be missed immensely by all who know her.
4 entries.
You will definitely be missed,
We love you Tammy you were such a kind person we well miss you
From being a wild child to the best grandma my boys could ever ask for.You will always have a special place in our heart.Rest easy and fly high our Angel.We love you..
Rest easy Tammy. No one called me cupcake quite like you! Lol