Tammy Meador Spisak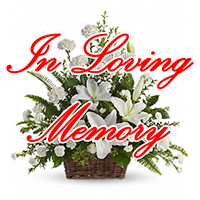 Born in Radford, Virginia on April 13, 1962
Departed in Melbourne, Florida on January 4, 2019
Tammy Meador Spisak, 56, of Melbourne, Florida
Heaven gained another angel with the passing of Tammy Meador Spisak, 56, of Melbourne, Florida, on January 4, 2019. Born on April 13, 1962, she died peacefully at home surrounded by family after a hard-fought, courageous battle with lung cancer. She is survived by her loving and devoted husband, Mark Spisak, two sons – Preston Farmer and Mackenzie Cecil, two step daughters – Crystal (Michael) St. Germain, Courtney (Ethan) Spisak and six grandchildren – Isaac Farmer, Autumn Rose Farmer, Cora Pushman, Ella St. Germain, Michael St. Germain, Jr and Olivia St. Germain. She is also survived by her three loving and devoted sisters – Vickie (Terry) Hall, Debie (Jim) Wilson, Ashby (Rich) Roberts, brother-in-law and his wife, David and Virginia Spisak, many beloved nieces and nephews, her cherished poodle, Sammie, and her long time friends Ethel and Earl.
Tammy spent her early years working in the accounting field and later enjoyed caring for and being loved and cared for by her cherished family.
Funeral services will be held at 11 am on Tuesday January 8th at Brownlie-Maxwell Funeral Home with visitation 1 hour prior and Tammy's nephew, Pastor Erik Wilson officiating. Burial will follow at Cape Canaveral National Cemetary. The family extends their deepest gratitude to her doctors – Dr. Kancharla, Dr. Kumar, Dr. Panarese and countless nurses and helpers including Vitas Hospice.
7 entries.
Condolences to you Mark and to your family
Our thoughts and prayers to all the family. I have so many memories of Tammy and all the sisters as we grew up together. We were closer than most cousins. I pray that all of you will cherish your memories. May the Lord give you peace and comfort as you struggle through this difficult time.
I'm sending my sincere condolences to the Spisak family and friends. This is one of life's greatest challenges that we have to face. Jesus said, did, and promised something that gives us comfort and hope. In the Bible at John 11:11-14, Jesus likened death to sleep. This comfort us in two ways: 1) we are assured by those words that our loved ones are not suffering or in pain. 2) If a person is just sleeping, he will wake up! Notice what Jesus does next at John 11:43-44, this is amazing! If you would like to know more details about this, please download a free copy of the brochure Good News from God @ Jw.org and read lesson 6 along with the Bible.
"Dearest Lord, grant Tammy's family & friends the peace of mind that assures and comforts them during this time of sorrow with the passing of their beloved! In the midst of their loss, give them eyes to see the eternal light of Your goodness, and the blessed assurance the she now resides and rejoices in Your Holy presence! Amen!" 🙏🏾 My deepest condolences! God's Continued Blessings upon you and your loved ones!!!
Mark and children, I am deeply sorry that we lost Tam at such an early age. She was and has always been a very special niece to me. I know Vickie, Deb and Ash are heart broken. May the LORD give you all comfort and peace. I am so sorry I can't be there.
So sorry for the loss of sweet Tammy. Our family thought the world of her. She will be missed. Thinking of you all during this difficult time. Love and prayers.
Thinking of you all at this most difficult time. May you find comfort in your God and in the arms of your loving family Thoughts, prayers and much love Sue and Jim