Thomas Brady Hartford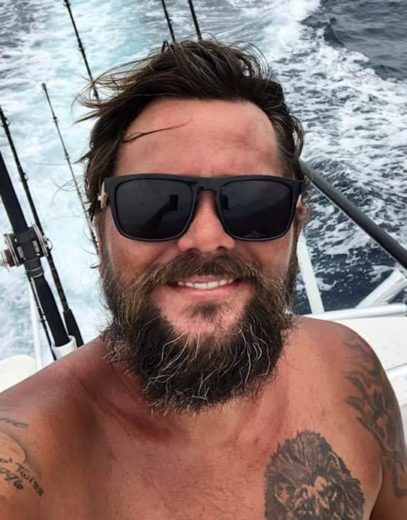 Born on December 8, 1981 in Nashua, New Hampshire
Departed on March 15, 2021, in Palm Bay, Florida
Thomas Brady Hartford, age 39, passed away peacefully at his home on March 15, 2021. He was born December 8, 1981, in Nashua, NH to Tom and Dianne Hartford.
He was a young man with an old soul, who enjoyed tunes from Bob Dylan and Janis Joplin, to Tupac Shakur, Chris Stapleton and Sturgill Simpson. Tommy loved sports and was quite the athlete growing up in Palm Bay, Florida. He would tell you he was a world-class athlete, but he was known as a bit of a storyteller. Tommy was well-rounded, like his music choice.
He had an infectious personality that one couldn't help but smile and laugh when he was around. He fit in anywhere and with anyone. He did have one true passion, his family. He cared deeply for his family and friends. A perfect day for Tommy was sitting out back sharing a drink and a few laughs with family and friends.
He is survived by his mother, Dianne; brother, David; sister-in-law, Kristin; and many uncles, aunts, nieces, nephews, and cousins. Family and friends whose lives were touched by Tommy are invited to Brownlie Maxwell Funeral Home, 1010 Palmetto Ave, Melbourne, Florida, 32901, from 10am to 12pm on Saturday, March 20, 2021 to reminisce, grieve, swap stories, and support each other.
4 entries.
Thomas Brady Hartford was the best uncle you could ever wish for we shared so many memories and I love cherishing them I love you so much no one can change or take your place I remember mom told me when they went to the spirit place that the lady said you love all of us 5 kids so much that you felt like we were your kids!!! I miss you so so much I went to the cemetery and just remembered that day that we put you underneath our feet and all the speeches I remember I couldn't even say mine cause I was so upset I miss you an I wish I could see your face one more time that would be awesome and I would hug you till you pop I love you so so much and I wish we never lost you I have pictures of us and always think of you I try not to cry when I think of our memories together but at the same time it's hard because I love you so much and that day the parents pulled us in the room and said you passed I was so upset I was depressed that whole week and I still am kinda depressed not as much as I was because I remember how much you loved me and how much I loved you and still do and how lucky we are to have to in our family I love you Tommy and I hope you know that I also hope you know you left a big hole in our hearts that can't be patched up but I will always remember our memories and all the laughs we shared and all the smiles we shared everything!! I LOVE YOU TOMMY AND ALWAYS WILL INFINITY AND BEYOND ♥️♥️
My thoughts and prayers go out to Tommy's family and friends. He was an amazing soul. RIP Tommy. You are missed.
My uncle Tommy was the most enthusiastic, artistic and loving person ever. I will never forget all the wonderful times I had with him. I remember the last time I saw him I had given him 2 hugs instead of one and I'm the most thankful for that. He would take me out on my birthday and take me to the mall. I miss Him so much but I have great memories with him. He's always going to be with me and all I can do is pray and keep him in my heart😘❤️
RIP Tommy. You will be forever in my heart. It's not going to be the same without you. You will be missed dearly. Sending my thoughts and prayers to Tommy's family and friends.