William (Bill) S. Munro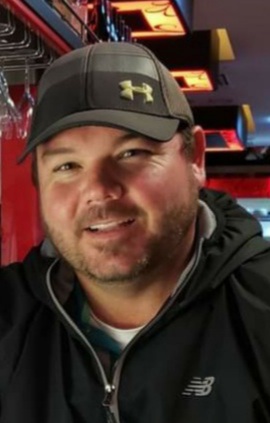 Born on June 16, 1978 in Lexington, Kentucky
Departed on August 27, 2021 in Orlando, Florida
William (Bill) S. Munro, 43, of Indian Harbour Beach Florida passed away on Friday, August 27, 2021.
Bill was born in Lexington, Kentucky on June 16, 1978 to Robin and Rick Munro. He moved to Satellite Beach, Florida in 1996 where he later met his wife. They had their first date on September 9, 1999 and were married two years later on September 8, 2001. They would have celebrated their 20 year anniversary this year.
Bill worked several years in the mortgage industry, as a sales manager, and even co-owned a company before resigning to care for his father and children. Bill enjoyed attending his children's sporting events, photography, and traveling with his family. He was known for his ridiculous dad jokes, kind soul, and heart-warming smile.
He is preceded in death by his father Rick Munro, grandparents Eric and Edith Munro and Mack and Katie Bailey. He is survived by his wife Renee Munro, his children Evelyn and Collin Munro, his mother Robin Bailey, his aunt Vicky Bailey, his sisters Bobbie Jo Munro, Ashley Logan, and Holly Logan.
The family wants to thank the health care workers at Viera Health First and Advent Orlando Hospital who took such good care of him in his final days.
We will be celebrating Bill's life on September 8, 2021, His 20th wedding anniversary, from 4-6 pm at Satellite Beach Church of Christ. The family asks that in lieu of flowers, donations be made either to his children at Go Fund Me or to the Satellite Beach Church of Christ 104 NE 3rd St, Satellite Beach, FL 32937.
Satellite Beach Church of Christ
3 entries.
Pictured is my husband in Heaven but picture of present husband , Carl is omitted since I cannot figure how to get his pic on here. He is so very understanding and sweet. I thought i had him in the one we put on here. but, Carl was not in it... Anyway, just know our prayers continue for this sweet Kentucky family.
I will miss you my Friend! Rip Bill.
A little over twenty years ago Bill drove to Lexington to introduce some of the family to his soon to be wife Renee. He was so happy! Joyful! Renee was gorgeous and smart. They both beamed. I said "Let me see the ring." I saw the ring. I think I was speechless for a bit. Then I said "It's absolutely stunning. That must be 2-3 carats. You love her, Bill!" He giggled that giggle and with that unmistakable deep voice, he held her close and said "I do." They were like teenagers. I guess they weren't too far from it! As Bill's Aunt, my job requires me to work seven days a week and with the distance between us, all I can say is thank goodness for Facebook. I watched as Evelyn & Collin were born. I watched their first day of school each year. I watched Bill and Renee's family grow and since Bill was an avid photographer, it was like watching a movie. And the one thing that always stuck out was the light and sparkle in Renee's and the kid's eyes and the smiles on their faces in every photo he took of them. If there was a photo of all four of them, it was the same…all smiles and sparkles in their eyes. Bill landed in clover when he and Renee fell in love. From what I saw from afar, it was a match made in heaven. They we blessed with two gorgeous, intelligent, happy children. As I share in Renee, Evelyn and Collin's grief, I will always be thrilled he lived the last 22 years happily married to the woman of his dreams and being a loving supportive Father to their children he so adored! He was truly blessed. You have my sincere condolences! I will be here for you and the kids….always! Love and hugs.