William Robert Palieri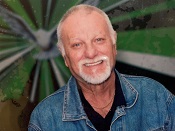 Born on January 16, 1932 in Rochester, Massachusetts
Departed in Palm Bay, Florida on January 30, 2020
William Robert Palieri passed into eternity on Thursday, January 30, 2020, just 15 days after celebrating his 88th birthday.
William otherwise known as Bill was a loving husband, father, grandfather, and great grandfather. Bill was born to Katherine and Peter Palieri on January 16, 1932, in Rochester, Massachusetts. Bill and his sister Irene relocated from Rochester, Massachusetts to Hillside, New Jersey during his youth.
Bill joined the United States Navy and served for 4 years. During his time of service he met and fell in love with Stephanie Wojdyla. They were married and lived in Newark, New Jersey where their first son Richard "Rik" was born.
Bill and Stephanie moved to East Brunswick, NJ where the rest of his children Lisa, Tina, and David were born.
Bill was a hard-working man and held two jobs to support his growing family. He worked the midnight shift at Hatfield Wire and Cable Company and daytime at Two Guys Department Store.
Bill and his family moved to Palm Bay, Fl where he worked for DBA until his retirement. Bill spent his twilight years serving in his church as a greater. His love of God was evident to everyone he met.
Surviving Bill is his wife Stephanie; his 4 children and spouses Rik, Marianna, Lisa, Rob, Tina, and David; his grandchildren Jack, Ryan, Paige, Alexander, and Samantha; great-grandchildren Maddin, Ryker, and Owen, his sister Irene Ward and nieces Cheryl Ferguson and Laurie Raspantini.
A memorial service is being planned and will be held after state regulations are lifted.