William T. Lee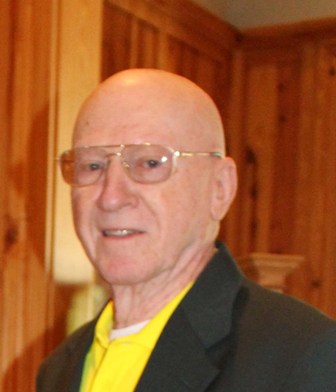 Born in Philadelphia, PA on December 15, 1934.
Departed in Mountain City, TN on May 2, 2018
William T. (Bill) Lee, 83, passed away peacefully, holding his daughter's hand, on May 2, 2018, near his vacation home in Mountain City, TN. He was born December 15, 1934 in Philadelphia, PA, the son of the late Mary C. and Arthur D. Lee
On November 23, 1957 Bill married Cynthia Baltera, the love of his life. They recently celebrated their 60th Anniversary with friends and family. Bill was a devoted husband to Cynthia and a loving father to their five children, Bill, Debbie, Rick, Rob and David. Bill had an unconditional love for his wife, children, and grandchildren.
Bill was preceded in death by his wife Cynthia; parents Mary C. and Arthur D. Lee; brothers, Arthur D. and Robert E. Lee; Cynthia's parents, Charles and Eleanor Baltera; and his son-in-law Andrew J. Herbert. He is survived by Bill and Penny Lee and their children Allison, Thomas, Jessica and James; Debbie Lee Herbert and her son Andrew, II; Rick and Helen Lee; Rob and Luka Lee; David and Vicki Lee and their children Jonathan and Catherine. He is also survived by his sister Mary Lee Cavanagh; brother-in-law Charles Baltera Jr. and his wife Charlotte. Bill and Cynthia had a special friendship, that spanned decades with Harry and Marge Pote, Ed and Eleanor Shaffrey and many more friends who will miss him greatly.
Bill graduated from West Catholic Prep High School (Philadelphia, PA). He graduated, with a bachelor's degree, from LaSalle College (Philadelphia, PA) in 1957. Bill's successful career with New York Life Insurance Company, spanned 52 years beginning in 1957. He was most notably known for his tenure as General Manager of the Johnstown and Pittsburgh sales offices.
Bill's family wants him to know how important he was to them and how influential he was in their lives. Bill enjoyed spending time with his children, grandchildren and grand-dogs.
Bill completed 16 marathons, 13 triathlons and over 200 other races. He was an avid golfer, who accomplished a hole-in-one! He was proudly a Founding Member of Quail Valley Golf Club in Vero Beach, FL. Bill and Cynthia were also past members of Sunnehanna Country Club, Johnstown, PA.
There will be a visitation at 10:00am on Wednesday, May 9, 2018 at Immaculate Conception Catholic Church, Melbourne Beach, FL. followed by a mass at 12:00pm.
Bill was a faithful parishioner and attended mass regularly at his parishes. He attended Immaculate Conception Catholic Church (3780 S Hwy A1A, Melbourne Beach, FL 32951), St. Anthony of Padua Catholic Church (833 W Main St, Mountain City, TN 37683), and Our Mother of Sorrows Catholic Church (415 Tioga St, Johnstown, PA 15905). In lieu of flowers, a donation can be made to any of these churches in his name. Please remember Bill and Cynthia in your prayers.