J. Andrew (Andy) Craig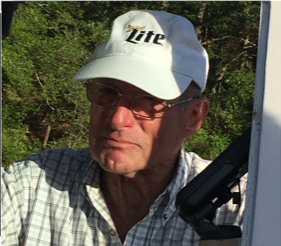 Born on January 20, 1942 in Albany, New York
Departed December 27, 2022 in West Melbourne, Florida
J. Andrew (Andy) Craig, 80 years old, passed away on December 27, 2022, in West Melbourne, Florida.
Andy was born in Albany, New York on January 20, 1942. As a young child he moved to Warwick, Rhode Island. He later purchased a home on the water in East Greenwich, Rhode Island, known as "Andy's Marina." He lived there for approximately 45 years. He worked on Narragansett Bay as a Shell Fisherman. Andy loved the water and was an "Avid Sailor." He raced on the "Bandit," his beloved 110 sailboat.
Prior to working as a Shell Fisherman, he was employed by Grip Nail. Andy served as a "Private E-1" in the U.S. Army Reserve; he served time in Vietnam. Andy had an honorable discharge in 1963 and was awarded the "Armed Forces Expeditionary Medal." Andy was a member of the Disabled American Veterans.
Andy moved to West Melbourne three years ago with his long term "romantic partner" Elaine Brisson. A love and friendship they shared for over 50 years!
Andy leaves his sister Gretchen Scott and her husband Douglas Scott; his nephew Michael Althouse and his wife Alison and his great nephews Evan and Andrew Althouse. Andy also leaves a legion of "FRIENDS" who loved and adored him!
A celebration of life (with further details to come) will be held in East Greenwich, Rhode Island in the Spring of 2023.
>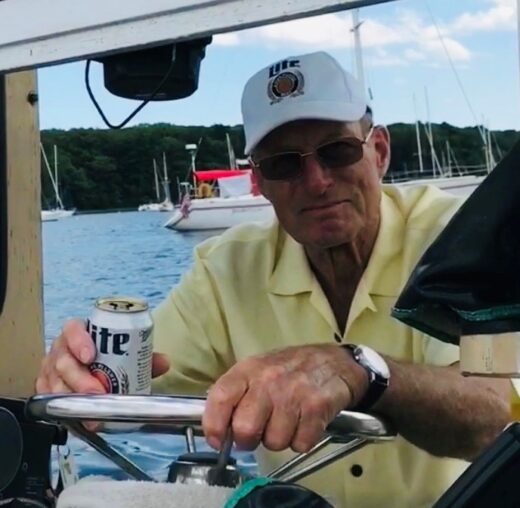 7 entries.
We loved Andy and will miss his Humor & Smile.. One of the best people we had the amazing pleasure to laugh with when we did see him.. Simmons
Andy was that uncle that every guy should have. Always up to something and always seemed to be dating women my age. I'll miss his random phone calls when he saw a mention of whichever company I was working for in the Wall Street Journal. His was a life well lived.
Andy was a dear friend of mine. He also was a great customer while tending bar. We shared a lot of good times and our running joke every Tuesday at the bar I would ask Andy.Andy, am I in the Paper..(meaning Obits) and he would say Not Today Ellen so you got another day...well that lasted for almost 30yrs and I wished I could have asked him once more. Rest In Peace My Friend ..I will join you in the Paper some day. ❤️❤️
Andy was our family's 5th son. He was Pete's best friend. Pete, Andy, and the Bandit were a great team. After Pete passed away, Andy would be Pete's replacement at our family outings. And, of course he always brought a large pot of quaghogs, along with his infectious smile and great sense of humor. RIP brother Andy - we'll miss you.
Andy will be missed. He was one of the nicest guys I've ever met. RIP my friend
Miss you Andy my fellow Miller Lite drinker. You are a legend.
Andy may you Rest In Peace. You always had a smile on your face. God be good to you.