Robert "Bob" Thompson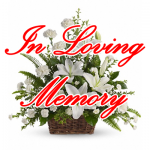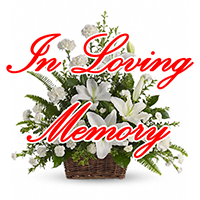 Born in Philadelphia, PA on October 8, 1945
Departed on January 25, 2018 in West Melbourne, FL
Robert Frank "Bob" Thompson went to meet his maker at 7:45 p.m. on January 25th. He was the second son of William and Dolores Thompson of Philadelphia Pennsylvania born October 8th 1945. Bob has three sisters Barbara, Linda, and Debbie who passed before her first birthday, one brother James who passed in 2017. Bob had no children from his 43 year marriage to Phyllis, but has loved and enjoyed the numerous nieces, nephews, and all their offspring. Bob was a member of big brothers and had the longest match in Brevard history with his little brother Scott Woodbury. Bob graduated from Del Haas high school Bristol Pa.and LaSalle College in Philadelphia Pa. For over 35 years he was in the restaurant management industry. His favorite pastime in life was baseball and softball which he played and helped as line coach with his friends on Post Road in Melbourne. He was a military veteran of the Vietnam War. Bob passed from exposure to Agent Orange. Our family will honor his request of no funeral or viewing. He will be buried in Cape Canaveral National Cemetery in Mims Florida on Wednesday February 31. This great, loving, and generous man will be missed by all.
2 entries.
I'm deeply sorry to hear of Bob's passing. I went to school with Bob at Delhaas High School. I'm also Jerry Hathaway sister. My prayers go out to you and Bobs family. 🙏🙏🙏
Rest in Peace my old friend Bob. My regards to his wife Phyllis and his sisters.....Sorry to hear Jimmy died also.....We are planning our 55th Delhaas high School reunion in September 2018.