Bob MacFadden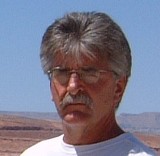 Born in Bridgeport, Connecticut on October 5, 1946
Departed in West Melbourne Beach, Florida on February 9, 2019
Bob MacFadden, age 72, passed away peacefully at home Saturday, February 9th, 2019. He is survived by his wife Pat of 52 years, his sons Robert and Stephen and 7 grandchildren.
In lieu of flowers donations can be made to the American Cancer Society.
A Celebration of his life is planned for the near future. Please check back here for more details later.
23 entries.
3 years gone yesterday. It seems I miss you more than ever. I'm trying to get thru our bucket list but this Covid situation is making it almost impossible. Still leaving a little of you everywhere I go. Still love you lots, Hon
The third Father's Day without you is upon us. Your two boys and all of your grandchildren miss you like crazy. You were truly the "fun" Papa always playing and joking with them at every chance. We all miss you and hope the memories don't fade with time.
Two years ago today you left us... Lots of bittersweet memories of days gone by. Old music brings me back to you again and again. Still miss you like crazy, you were, and will always be the love of my life. Wait for me...
Today is my birthday, my second one without you. We always had great fun in the fall, celebrating with a weekend get-away. Memories of the good times help with the ache in my heart over losing you. You are my soulmate and I will love and miss you forever.
Today would have been our 54th wedding anniversary. We always looked at our wedding album together every year and I carry on that tradition. I would do it all again if only I could. We had lots of great anniversary weekends on Cape Cod and I look back on those memories a lot. Keep looking down on all of us and know we all will love you to the moon and back.
Today would have been your 74th birthday. We always liked to celebrate our birthdays together, usually with a short vacation or long weekend. So many good memories of good times shared as a family and as a couple. You go with me everywhere I go. Still Love and miss you like crazy.
The second Father's Day has come and gone without you in our lives. The ache in my heart is still there and there are so many triggers that get me crying. People, places, pictures, songs and so many memories. You were always present, giving your all and being the best father you could be. Still missing you and mad as hell.
It's been a whole year without you and the ache in my heart is just as fresh as the day you left us. You always made Valentine's Day extra special for me and won't ever be the same without you. I'm grateful for the support of friends and family and tho we all miss you terribly, we are glad we were able to share our lives with you. RIP my love, knowing you are watching over us.
Our first Christmas without you is truely heartbreaking. This was always your special holiday, making family and friends joyful and happy to be around. We all have so many wonderful memories of this special time with you and are sure you are smiling down on us. We love and miss you every day.
Happy 73rd birthday to my soulmate and the love of my life. I think of you and our life together every day and I am grateful that we had 53 wonderful years , I only wish it could have been longer. I love you and miss you terribly.
A Celebration of Life is scheduled for Saturday, April 27th, from 2-5 pm at the Wexford clubhouse. Stop by anytime and have a beer in memory of Bob. He is missed by all who knew him.
To Pat and Family....so sorry for your loss. It is a heartache for all of you. May your memories be the happy joyful times you were blessed to have! He was an outstanding neighbor and contributed so much to our community.
Bob, we will miss you deeply. You were such a good friend! Pat, our deepest sympathy and condolences to you. Love you.
Have no words Pat. Bob was a wonderful man...My thoughts and prayers are with you and your family.
Our deepest sympathy to Bob's wife and family. I didn't get to know Bob that well, but he was interesting to say the very least. He didn't always say much, but he was one of those individuals when he said something-it was worth listening to.
Pat: Extremely sorry for your loss. We will both miss Bob's wry sense of humor and lively banter.
Pat, I would like to express my most sincere condolences and deepest sympathy to you and your family. Bob was a great friend. He will be greatly missed by many. I am looking forward to Bob's celebration of life.
I'm So So Sorry Pat, Don't Know What to Say
Please accept my deepest sympathies for your loss. The agony and pain associated with the loss of a loved one can be hard to to deal with at times. Rest assure that our Heavenly Father sees your suffering and plans to eliminate all suffering in the very near future.
PAT SORRY TO HEAR OF BOB'S PASSING. HAD LOTS OF FUN IN HIGH SCHOOL WITH BOB AND BILLY VINCELLETT,I DID LET BILLY KNOW,HE LIVES IN N.H. I SEE HIM YEARLY