John F. "Hoss" Haase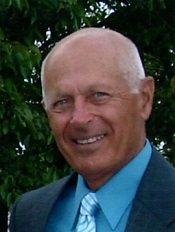 Born on March 13, 1941 in Columbus, Wisconsin
Departed on February 12, 2021, in Rockledge, Florida
John F. "Hoss" Haase of West Melbourne passed from this life to be on "the other side" with his Lord on February 12, 2021.
He was born in Columbus, Wisconsin on March 13, 1941. He served in the U.S. Navy as a Communications Technician 2nd Class and graduated from the U.S. Army Language School in Monterey, California as a Romanian linguist. He served overseas in Turkey prior to employment at the National Security Agency where he retired after 36 years of federal service.
John's interests were varied but he most enjoyed playing softball with the Post Road Seniors, fishing, trips to Biloxi for poker tournaments and camping with his wife Carole. He was an amateur radio operator, WA9ENO, for over 54 years. John was an avid conservative.
He came to the Melbourne area from Carroll County, Maryland after retiring. He and Carole resided in ORA, Melbourne Beach where he was a member of the Board of Directors and maintained their website prior to moving to West Melbourne. He was also a member of the Community Chapel of Melbourne Beach where he served on the Board of Trustees for five years. Since moving to West Melbourne, he and Carole have been attending Covenant Church in Palm Bay.
Survivors include his loving wife of 56 years Carole, a daughter Robin (Dennis) Trumpler of Eldersburg, Maryland, son John (Jo Ann) Haase of Palm Bay, Florida; five grandchildren Jennifer (Mike) Broyles, Ashley (Andrew) Cecil, Brian (Rebecca) Trumpler, Travis and Amanda Haase and six great grandchildren Sophie, Sam and Henry, Lou, Tyler and Lorelai.
In lieu of flowers, the family requests contributions be made to the Haven for Children, 555 Grant Avenue, Satellite Beach, Florida 32937.
John requests that everyone just kick back, drink a beer, and eat some steamed crabs. Services will be held at a later date.
24 entries.
My deepest sympathies go out to the Haase family. I am a friend of John the son, and I know that he is the man he is because of the role model he had for a father. Peace and grace as you remember John's life together! With respect, Mark (and Taryn) Deets
We salute John's service to our country - as a navy veteran and as a veteran of NSA for 36 years. We deeply understand and value the importance of his service and loyalty to America. As navy veterans ourselves, and veterans of the intelligence community, we understand John's prescription for a beer at this time. Who's to argue? So, here is to you "Hoss". Noroc!
John Haase was a classmate of mine at Madison East High School, Madison Wisconsin, class of 1958. He was a good guy who was well liked. He was also our webmaster for our class of 1958 website which he administrated for 62 years. I corresponded with John over the years exchanging our views on politics & the world. I will miss our regular exchanges. I & many will miss his perspectives & friendship. I will miss you Peppy. Rest In Peace.
John and I have been dear friends since 1959, at which time he and I were employed with the federal government, He was on active duty with the U.S. Navy and I was a Special Agent with the FBI. During the 1959-1960 time frame, we were assigned together to the Army Language School in Monterey, California, learning the Romanian language. He was a brilliant student and completed the course, speaking the language almost like a native. He and I have kept in touch since completing the above language course, mostly via written correspondence in the Romanian language. John and I were last in personal contact about seven years ago when he and his spouse, Carole, were visiting in the Washington, DC area, at which time we all had an enjoyable lunch, bringing each other up to date re our activities. Having known John as a devout Christian, I'm confident he is now peacefully resting in a Good Place, where he is praying for all of us.
So many great memories growing up with the Haase's! All were full of lots of smiles and laughter. The entire Blais family is very sad to hear of his passing and wish peace and love to Mrs. Carole, Robin, John and their families.
It is so sad to loose someone so special, kind and caring. John was a beacon of light in the neighborhood and he will be truly missed by all of us. Rest In Peace my friend
Our Heart Felt Thoughts & Prayers go out to the Family
John - So sorry to hear about your loss. He was a wonderful man and a great grandpa to Travis. We will keep your family in prayer. Rob, Frany, Wil and Adam Boersma
I will greatly miss my buddy from high school and the Navy. We lived worlds apart, me in Alaska and the west and John on the east coast. We always kept in touch through email. Rest in peace John, you will leave a big empty void in all our lives.
John, we were so so sorry to hear about your fathers passing. Our thoughts are with you and your family. May your father Rest In Peace. Todd and Janie Easton and our whole family.
I lost track of John after we were kids. Before then we'd run into each other riding bicycles around our little Wisconsin town. He was always friendly and entertaining--a wiseguy even back then. I was delighted to find the character based on him--called "Poop"--in Susan Pare's novel, The House on Ludington Street. Her portrayal of him brought back memories of my own misgotten youth. Glad to know he enjoyed a long and distinguished life. Rest in peace, Poop.
His stories were inspirations - his nicknames made me laugh - I liked to call him Peppy - he preferred Poop. I will miss our emails, the jokes, the poems. John was a true person, to himself and others. I will miss him more than I can say. Rest in God's arms now, John. God bless you and your family.
Knew John from our working days at NSA and always enjoyed his upbeat personality and hearing his adventurous stories and experiences. He was a special person who was devoted to his family and friends.
So sorry for your loss! He was a great man and will be missed by so many. R.I.P 💖
I'm sure he has God and the angels laughing by now. I can't think of anyone who will be missed more. He was an inspiration to me in many ways. See you later, Poop.
As one of his fellow players at Post Rd Softball, i will miss his stories, humor and our conversations about our lives in Maryland. John ALWAYS had a smile on his face and a great laugh. RIP my friend.
My prayers are with Hoss and his family, he was a great guy, I played softball with Hoss at Post Road for many years, I loved talking with him because he was so knowable on many subjects and very entertaining. He will be missed, God Bless Hoss and his family... Dan Deratany
Fair winds and following seas my friend. I will miss our frequent email discussions.
R.I.P. friend. You & Carole always treated us like family
Played ball with "Hoss" at Post road. He always tried hard and was hampered by foot and ankle injuries. He was always a happy guy . Sorry to hear he has passed but is now in a better place.