Michael Casey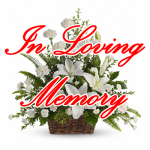 Born on June 22, 1927 in McLean, Virginia
Departed in West Melbourne, Florida on March 6, 2020
Michael Casey was born June 22 1957 in McLean Virginia. He was the son of Lt. General Maurice Francis Casey and Dorabelle Neubert Casey. He died on March 6, 2020 at Holmes Regional Medical Center.
He is survived by his three children Stacey Casey Clem of Virginia, Joseph Casey of Indiana, and Jonathan Casey of Florida. His brother Tim Casey of Virginia. His sister Shirley Casey of North Carolina and sister Georgeanne Armstrong of Virginia. His sister Faith Horton of Maryland preceded him in death in April of 2017.
Michael has been a laborer throughout his life. He moved to Florida in the early 1990's. He enjoyed fishing and rock n roll music and enjoying life to the fullest.
Memorial will be private.