William John "Bill" Smith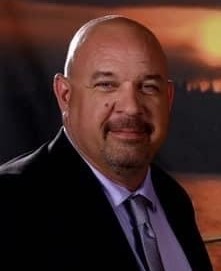 Born on February 15, 1972 in New Hartford, New York
Departed on July 26, 2021 in Plant City, Florida
William John "Bill" Smith, 49, unexpectedly passed away Monday, July 26, 2021, at his home in Plant City.
He was born February 15, 1972 in New Hartford, New York at St. Luke's Hospital to Orlo and Regina (Boguski) Smith. His family includes his beloved wife of 28 years Tricia Ann; son William Robert; daughter Suzanne Mary; parents Orlo and Regina, siblings Daniel, Philip, and Michelle; along with many nieces; nephews; great nieces and great nephews.
William spent 26 years working in the sanitation and waste disposal industry where he dedicated his professional life to mentoring the next generation. In addition to spending time with his family, William had a passion for boating, camping, riding his motorcycle, attending beer tastings and hosting go-kart races through his FOAS series.
William had a unique and witty personality and was known for his quick comebacks and helping hands. He touched many lives with his generosity and love of others. He was the best we ever had.
Calling hours will be from 6:30 – 9:30 pm Friday, July 30, 2021 at St. Joseph Catholic Church, 5330 Babcock Street, NE, Palm Bay, Florida 32905. A Funeral Mass will be celebrated at the church at 11 am on Saturday, July 31, 2021.
29 entries.
Bill, you were always kind and helped the children with a heart of Gold. Your legacy will live on.
This is so sureal, hard to wrap my head around. You were much too young my friend. You should still be here. We had some good times. We always had the best parties, lots of laughter. I miss those times. As always life moves on and we lose touch with those people. Heaven has gained another angel, you will truly be missed. Lots of love to your family❤❤
Prayers and hugs to the Smith family such a sad loss...Bill was a great person and will be dearly missed
Bill and Trisha were our next door neighbors up till we moved. Bill was a great guy, funny, very friendly and kind. They were great neighbors and he will be missed. Our sincere condolences to the family.
My heart is broke that I am not saying my final goodbye to you tonight. I am going to miss my best friend terribly and don't know who I'm going to for advice anymore. You will always be in my heart, until we meet again. Rest easy Bill .
"A great man is one who leaves others at a loss after he is gone" I will miss you Bill. You were one of a kind, and the world could use more men like you. God Bless you all Smith family!
My thoughts and prayers are with the family. You will be missed. God speed my friend.
Bill i met you at hopesound and boy did we bumb heads I bet u could of told me too kiss your butt but it took hobe sound. Track to cheat and treat me like I done wrong and THATS when u told me to ditch that track and come to the foas family I never met a down to earth and a fair going race director .and because that I seen the nice guy u really was I not ever cussed or disrespected u or your series u gonna be missed dearly R.I.P. BILL SMITH .MY HEART IS WITH HIS WIFE DAUGHTER AND SON.
So sorry for the loss to the Smith family and to Billy's family. Dan if there is anything that we can do please let us know we are thinking and praying for you all.
My deepest sympathy to Bill's wife and children and rest of the family. You are in my prayers daily.
It was always a pleasure being in Bill's presence. He was such a soft hearted wonderful man. We really enjoyed racing in his FOAS series and the track just won't be the same with out him here. I will miss his sarcastic funny personality. He always knew how to make us laugh after a hard day on the track. We will miss you Bill.💙 Ketterman Family
Joan and myself are so sorry for the loss to all of the Smith family you all are in our prayers.Dan if there is anything I can do for you or the family please let us know.
I worked with Bill for several years when he was maintenance manager at Republic Services in Lakeland. He was a good man, competent in his role here, and an asset to our BU team. I remember him from a professional perspective more than from a personal one, but we shared a few laughs over the years. I wish the best for the Smith family and will miss Bill's presence here at Republic.
I'm at loss for words. My heart breaks for you all. We will cherish the memories . May you rest in peace . Love the Rollin Dirty Crew. Frank, Melissa, Cheyenne and Cody George.
We live across the street from Bill and Trisha and became good friends he will be missed. So sorry for your loss.
I am honored and blessed to have known Bill, he was a friend and a mentor. He was truly a blessing in my life and I will miss him dearly. Our deepest condolences. Please know that you are in our thoughts and prayers at this difficult time.
My thoughts and prayers are with you and your family. I have known Bill since high school and was such a great friend! He will be greatly missed!
The smith family lived across the street from my parents home growing up. This is so sad to hear for all of my family. Our thoughts and prayers to all of the Smith family.