Herbert Page Allebaugh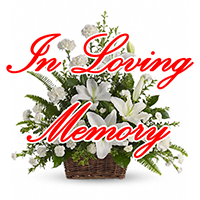 Born in Providence, Rhode Island on September 8, 1924.
Departed in Palm Bay, Florida on June 10, 2018
Herbert Page Allebaugh, 93, passed away on Sunday, June 10, 2018. He was born in Providence, RI and came to Brevard County in 1957 from Warwick, RI. Herbert retired from the Melbourne Post Office in 1973 after 31 years of service. He was a US Marine Vet of WW II and Korea, a member of the 1st Marine Division Association and Guadalcanal Veterans Association. Herbert was a 30 year volunteer at Hospice of Health First, 20 year volunteer at the King Center for Performing Arts. He was a member of Harmony Masonic Lodge #9 in Cranston, RI. Herbert is survived by his sons, Larrie and Craig (Chris) Allebaugh; daughter, Donna Capron; 7 Grandchildren; 12 great-grandchildren; Sister, Virginia Butler. He was predeceased by his wife of 63 years Gloria. A service will be held on Friday, June 22nd at 3:00 pm at Episcopal Church of Our Savior. Donations may be made to Church of Our Savior Memorial Fund or Hospice of Health First. brownliemaxwell.com
3 entries.
Larrie and Craig we are sorry for the loss of Uncle Herb our thoughts and prayers are with you both and your family's also. Bobby and Lorraine
Thank you for your service you will truly be missed
To Craig, Larrie, Donna and all the members of your family. My sincere condolences on your loss. I first met Herb when I was 9 years old and he was our mailman at 24 Benbridge Ave. in Lakewood, RI. I had no idea of the family relationship at that time. Neither did I know that a few years later I would spend time at my best friends home on Canonchet Ave and Fair street, directly across from the little store that Gloria worked in. Many years later I learned of Donna's relationship to the family and I was blessed with renewing old friendships by visiting Melbourne with Donna. Being born in 1941, just 23 days after the bombing of Pearl Harbor, I grew up and was very much aware of the men who went to far away lands and many came back badly injured, or not at all. I grew up with burned in respect and admiration for the young heroes that fought to keep our freedom. once I was old enough to enlist, I had the opportunity to serve duty to my country. I am proud of that, and it was entirely because of men like Herb. He was very much a hero. I will miss him. My love to you all. If it were at all possible I would be there to pay my respects. That being impossible, I send you my love and a silent salute to Herb.