Micah Voldness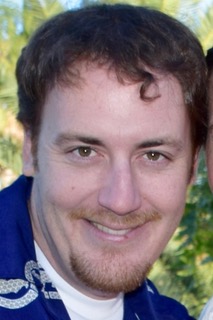 Born in Groveport, Ohio on July 20, 1979.
Departed in Palm Bay, Florida on May 10, 2018
Micah Voldness unexpectedly went to be with the Lord on Thursday, May 10, 2018, at the age of 38. Born in Groveport, OH, Micah moved to Brevard County in 2009, where he worked as Bookkeeper for Malabar Country Vet and Groomer and also helped manage the family business, Malabar Feed and Farm. Micah was best known for his sweet, sensitive personality, his constant smile, and his unique ability to include and unite people. Indeed, no one was ever a stranger to him, but merely a friend he was just getting to know. His strong love for the Lord, his kindness toward everyone he encountered, and his love for animals were traits that stood out on a daily basis. All who knew him loved him-you just couldn't help it. Memories will be cherished by his parents, Jerome and Ann Voldness; brother, Nathan Voldness; sister, Natalie Ledford (Travis); brother, Patrick Voldness (Leigh Anne); several nieces and a nephew; and the love of his life, Tamika Nichols and sons Aden and Carter. Calling hours will be Friday May 18th at 5 pm followed by a service at 6 pm in the Brownlie and Maxwell Funeral Chapel. Expressions of sympathy may be made in his name to LaPorte Farms, 7700 129th Street, Sebastian, Florida 32958.
9 entries.
My deepest sympathy over the passing of Micah Micah was a good kind man, and a man of generous spirt. I am going to miss him more than word can express
I would like to offer my deepest sympathy to the Voldness family for the passing of Micah. Micah was kind. And man of generous spirit. Some of my memories of Micah was bringing over to my house. The water in my pond was crystal clear. Micah cupped his hand under the water fall and started drinking the water. I was like Micah! You do not want to drink that water! It has bacteria in it! He said " I't tast like spring water". That was just one of many fond memories I have of Micah. I remember we used to take long rides out in the country. We would go out to the farm and do some fishing. We would also have gatherings at his house. His friends and my friends would meet. Micah was a good man and I am going to miss him more than words can express
I am so sorry to the Voldness family at the passing of Micah. Micah was a man with a kind heart and generous sprit. He was good at making friends and had a lot of them. Sure he had his demons. But don't we all. They are not what keeps us out of Heaven. Not accepting Christ is what keeps us out of heaven. I belive that when Micah stands before God he will grant him mercey. Because the Bible says blessed are the merceyfull for they shall obtain mercey.
Much much Love to Jerome, Ann, Nathan, Natalie, Patrick, and the rest of the family. We loved Micah so much! Praying the Lord's peace over you as you journey through all the emotions that come with saying "Goodbye for Now." Makes our hearts long for eternity all the more! Celebrating Micah's life here and forever after alongside you! We love you! -Danton and Melia DeLong(and kids)-
We are very sorry for your loss and will keep your family in our prayers
I am so sorry to hear this news of the loss of Micah. Sending all my love to everyone.
I am so sorry for your huge loss of such a wonderful son,brother, nephew, cousin loved one. God be with all the Voldness family and every loved one including the love of his life and her children. You will stay in my prayers.
Jerome and Ann so sorry for your loss. May God comfort you at this time. Love Mike Blake
Jerome and Ann I am so sorry for your loss. May God comfort you at this time. Love Mike and Bonnie Blake