Danny Davis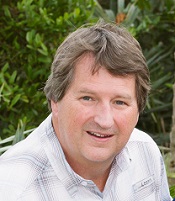 Born on January 10, 1964 in Hartford City, Indiana
Departed on September 14, 2021 in Melbourne, Florida
Husband, Father, Brother, Son, and Friend, Danny Davis, died on September 14th at Holmes Regional Medical Center surrounded by his wife (Cindy), daughter (Kristy), son (Josh), and his daughters boyfriend (David). As a Florida resident since 2013, Danny was born on January 10th, 1964 in Hartford City, Indiana. Danny was an example and great leader for many. "There truly isn't another person in this world that has been the "walk to walk" with his life with Christ." He was known as a rock for many people and had a solution to any problem that people faced and consulted him on.
Danny married his high school sweetheart and the love of his life 38 years ago, Cindy. He was survived by her, three daughters (Kristy, Kayleigh, and Macie), a son (Joshua), his mother (Wanda Dickey), brother (David), and sister (Deloris). Along with countless friends, co-workers, extended family, and people he's touched throughout his life.
He will be remembered for his teasing jokes, his confidence, his powerful testimony, his unfailing work ethic, his generous smile, and his willingness to go above and beyond for any person in need. One could only hope to be as fortunate to have a father, brother, husband, son, or friend like Danny at some point in life. He always had the ability to comfort those around him with positivity and grace. He will be loved and missed forever after his tragic death, battling Covid for 8 weeks in the ICU.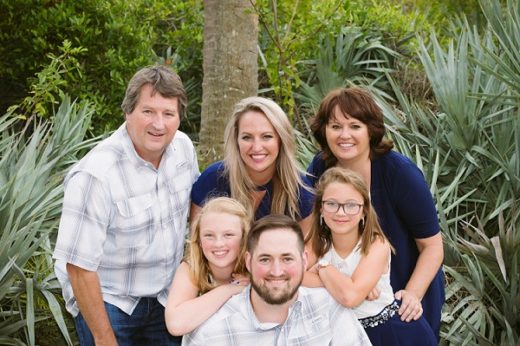 Danny's life will be celebrated, remembered, and cherished forever. Friends and family are invited to his memorial that's being handled by Brownlie and Maxwell in Melbourne, Florida on September 18th between 3pm-5pm. Given the current environmental circumstances, the family of Danny would like people to know that while attendance is appreciated, they understand and want everyone to continue his amazing legacy in lieu of their absence.
Please feel free to utilize the link below to post any pictures, comments, stories, or condolences surrounding Danny's life.
56 entries.
Danny worked for Sentient Energy, the company I founded, for just one year. He was known as very knowledgeable, hard working, and great with both customers and co-workers. Our industry has lost a great advocate, technologist and colleague. RIP Danny; you will be missed.
I worked with Danny at AEP for many years and kept in contact with him off and even after he left. He was wonderful to work with and I enjoyed our conversations. I am shocked and saddened by his passing. My thoughts and prayers are with the family.
My thoughts and prayers to the family and friends Danny. May Gods love comfort you all.
I had the pleasure of working with Danny for a number of years at AEP. Danny was one of the most hard-working and skilled people I have ever worked with. He was dedicated not only to work, but to family. I feel lucky to have known Danny and he will be truly missed.
I am so very sorry for your loss. I worked with Danny at Indiana Michigan Power for several years and I always had great respect for him as a person and his work ethics. He was a man of his word. He was so proud of his wife and family and spoke of you often. Danny reached out to me a year or two ago on LinkedIn asking how I was doing as I believe he heard I had retired. It was so nice to "talk" to him then. Danny will be missed by many. I pray for God's comfort and peace for Danny's family and friends as you lovingly remember him. 🙏
Cindy and family: May God be your comfort during this time. his sweet spirit. He has taken wing to His Savior. Take hold of the memories and Danny's presence in them. Prayers to you and your children.
Dear Cindy and family, We were so saddened to hear of the passing of your beloved Danny. Not for him, of course, we know that he is in a wonderful place full of glory. But our hearts go out to you in your time of grieving and loss. We pray that God will grant you the comfort that only a child of His can receive. Danny was a good and Godly man, that left us all with so many sweet and beautiful memories. God be with you and yours during this time until you are one day reunited with Danny in heaven. Paul, Kimberley, Matthew, Melody
Dear Cindy, and family, 9-18-21 How my heart aches for you! I prayed for a miracle of GRACE.... now I pray for HIS GRACE to surround you, hold you up and give you HIS wisdom for all the decisions that must be made. I can assure you that JESUS is more than enough to heal the heart ache and give you strength and wisdom for tomorrow.
Dear Cindy and family, we are so grieved for your loss of Danny. Our continued prayers for God's abounding grace and love to be poured out to you all, that it may meet every need. We love you dearly and our hearts are with you.
Dear Cindy, James and I send our heartfelt love and prayers for you. We are so very sorry that you are going through this trial yet so thankful that you know the Lord and so did Danny, and the Lord will continue to carry you through this. May the Lord bless and keep you, may the Lord make his face to shine upon you and give you peace.
Sincerest condolences to the whole family from his friends and work colleagues in Australia. My memories of him are about his kind and gentle persona. I pray that the sadness of his loss will be short-lived and that the happiest of memories remain.
Very sorry for your loss. My memories of Danny, he was always the sweetest of the cousins. I've not seen Danny since we were kids & all the kids would come in and stay with us in WV. Prayers for his beautiful family & Aunt Wanda❤️
We love you! May our Comforter be ever so near and hold you all close!❤️
Prayers to the family at this time of loss. Danny was a good friend to me in school and a good neighbor. He had a wonderful laugh and great personality. Now he is blessed to be in the presence of our God.
We will always remember Danny as the kind hearted man with a warm smile. He was easy to talk with and his passion for the Lord was pure. Cindy, when Danny would talk about you or look at you, his eyes would sparkle. Even after 30+ years. That alone is amazing. Kristy & Josh, Kayleigh & Macie , you were precious to Danny and he love you all unconditionally. This world needs More Danny's but he was a one of a kind. Our hearts break for you all.
My sincere condolences and prayers for your family. It was a pleasure and a gift to have worked with Danny at OSI.
My heart goes out to the family, I was blessed to be a part of his life for a while. Will never forget the generosity and kind heart you had for your sister and I. Prayers go out to Cindy, Josh and Kristy , Wanda, Deloris, David and family. Praying for comfort for you all.
Dear Davis Family, I would like to express my sincere condolences. I worked with Danny for a short period in Siemens but he made a long lasting impression. His professionalism, calm and positive character will be missed.
Dear family. My condolences on the passing of Danny. I worked with him at GE and I have a lot of good memories of him. He had a contagious smile. So sorry.
Dear Davis Family - My sincere condolences on the passing of Danny. I worked with Danny for years at both Siemens and OSI. His positive impact is hard to express not only on his colleagues, but on the utility industry he was passionate about helping. From his "can-do" attitude, to his smiles and jokes, to his teaching will be sorely missed. God bless and prayers for your family.