Avis E. Tolliver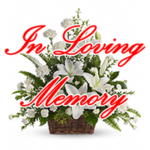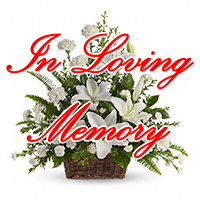 Born on September 12, 1937 in South Portsmouth, Kentucky.
Departed on September 18, 2020 in Melbourne, Florida
Avis E. Tolliver, 83, born in South Portsmouth, Kentucky passed away in Melbourne, Florida on September 18, 2020. Avis was a retired co-owner and comptroller of Acutus Industries in Pontiac, Michigan. She was a member of St Anne Catholic Church, Ortonville, Michigan and St. Helen Catholic Church in Vero Beach, Florida. Avis is survived by her sons, Steve and Randy (Jody) Tolliver; daughter, Rene (Bill) Tolliver; 7 grandchildren and 5 great-grandchildren; brother, Deacon (Sharon) VanBibber; sisters in law, Janet, Lovell and Janie VanBibber
and many nieces and nephews. She was predeceased by grandchildren, Angelika and Bryan Tolliver.

1 entry.
So sorry for the loss of Aunt Avis, we just found out and our prayers are with the family during this difficult time.