G. Allen "Al" Harmon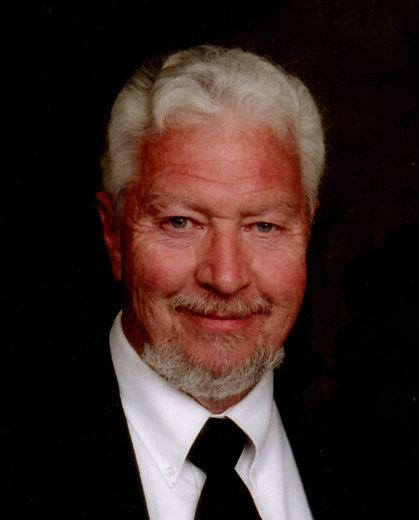 Born on October 9, 1943 in Butler, Pennsylvania
Departed June 7, 2022 in Melbourne, Florida
Allen was born and raised in Brady's Bend and lived in Butler, Pennsylvania. His parents were George and Dorothy (McLaughlin) Harmon. Allen attended Butler High School where he met his high school sweetheart and wife of 56 years. Allen and Joyce were married August 21, 1965 after they graduated from college.
Allen earned a Bachelor's Degree from Slippery Rock University and a Masters Degree from Indiana University of Pennsylvania. He started working as a chemist at Witco Chemical Company and later at Gulf Oil Corporation Research Center. Allen then bought Bon Aire Distributors and made a multitude of friends while serving his customers.
Allen loved to sail. What a treasure it was to see him on "Seaduction" sailing down the Chesapeake Bay. He shared his sailing skills with many friends who came to love and enjoy the sport. Many of Jeremiah's friends learned to snow ski under Allen's careful tutoring. He enjoyed music, installing a sound system in each place he lived so everyone could hear music throughout the house and pool area.
Allen will be loved and remembered by his wife Joyce (Collins) Harmon; his son Jeremiah Colin Harmon; his sister Becky Stewart and her husband Dave; and a number of nieces and nephews. He was loved and admired by all who knew him.
The family will be holding a private gathering to remember and celebrate Allen's life.
8 entries.
Al was the best boss for a kid trying to make enough money to get through the next year of college. The best three summers of my life were working for him in addition to hanging out at the "biz" when I was young with all the guys who worked there. I had been thinking of him recently and how much he helped me. Joyce and Jeremiah, please know he is in my prayers.
Al and I grew up together all through High School, building amateur rockets, and just having fun. We built a boat that actually floated, and kept it up at East Brady on the river until one night someone made off with it. We as I said, built amateur rockets, but that came to a stop when we blew up his parents kitchen one night and the Fire Chief and his Dad suggested we cease that activity. I have lots of memories of the things we did as teenagers. I hadn't seen him for many years , but we did talk to each other on the phone and on Facebook. Al was a great guy and I will miss him. So very sorry Joyce and Jeremiah for your loss, and Becky our go between when Al was under the weather, you kept us in contact. Thanks so much.....
Dear Joyce and family, I am sorry to learn about Al's passing. I remember meeting him when he lived next door to my grandmother on St. Mary's St. I kept up with your family through my sister. Please accept my sympathies. May he Rest In Peace.
Joyce, So sorry to read about Al's passing. Our prayers are with you and your family. Keith & Paula Macurdy
My condolences to Allen's wife & son. I was a classmate of his while he lived at Bradys Bend and a friend of his on Facebook when he was on it. I will always remember what a nice person he was and enjoyed the Florida pictures he shared on Facebook. May God & the thoughts & prayers of family & friends comfort you.
I'm so happy I had the chance to reconnect with Al for a short time on social media. It had been years since I'd talked with him. I enjoyed our conversations and the photos he shared. Rest peacefully ,cousin.
Allen was a great guy, a great friend. and I "loved" visiting Bon Aire distributor to buy beer and visit with Allen. Thoughts and prayers.
Joyce, the Class of 1961 extends its sympathy for the loss of your husband, and our classmate, Al.