Barbara M. Petitti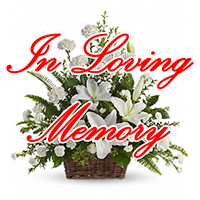 Born in Waterbury, Connecticut on March 19, 1942.
Departed in Palm Bay, Florida on August 4, 2018
Barbara M. Petitti, 76, passed away on Saturday, August 4, 2018 in Palm Bay. She was born March 19, 1942 in Waterbury, CT.
Barbara was a dedicated wife, mother, grandmother, GiGi and friend. Her passions were her family, Miss Gracie, her friends, plants, butterflies and dragonflies.
Her family include her children Robert Jr., James, Brian, Mark, Richard, Kenneth, Mary and their spouses. She has many grandchildren and great-grandchildren.
She was preceded in death by her husband, Robert; brother, William; also other family and friends.
She is truly loved and missed by many. She will never be forgotten.
2 entries.
I see you in every Butterfly that graces the sky, I love you Aunt Barbara, kiss my father for me.
Our deepest condolences to all of the family.may Barbara rip.