Curtiss G. Vaughn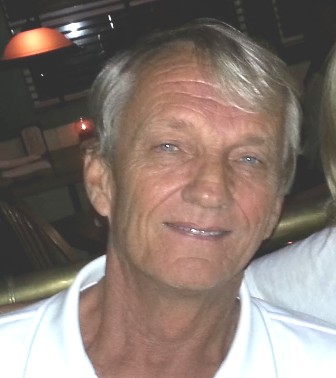 Born in Melbourne, Florida October 27, 1950.
Departed in Melbourne, Florida on September10, 2018
Curtiss G. Vaughn, 67, passed away Monday, September 10, 2018 in Melbourne, FL.
He leaves his wife of 27 years, Vicci, sons, Curtiss, Chris and Adam, step sons, Jayson and Geoffrey Lobley, grandchildren, Parker, Jacob, Jade, Skyler, Kilynn, Owen, Geoffrey and Grayson, his father, W. Jackson Vaughn, sister Elise, and brother, Lane. He was predeceased by his son Trevor, mother Elaine and siblings Jack, Louis, and Cindy.
Curt was a lifelong resident of Melbourne and member of the First United Methodist Church. He graduated from Melbourne High and the University of Florida. Curt worked in the real estate business for over 40 years, both as an agent and appraiser. He was an avid hunter and fisherman who enjoyed sharing this knowledge with his friends and family and being a Gator fan.
Funeral services will be held on Friday, September 14 at the First United Methodist Church of Melbourne's Life Enrichment Center at 3pm.
1 entry.
Curtiss will be so missed by all who knew and loved him. He leaves a legacy of compassion for others and so much character in his short life. My heartfelt thoughts and prayers go to his beautiful wife Vicci and his sons, father and siblings. May you rest in peace Curtiss. I love you