Helen Patricia Tierney Golden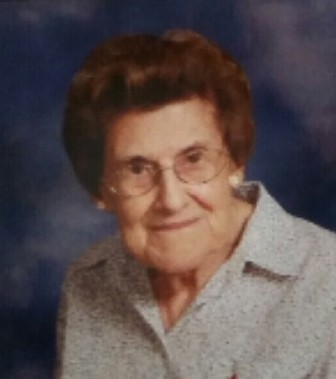 Born in Pawtucket, RI on April 4, 1922.
Departed on December 28, 2017 in Melbourne, Florida, Funeral Mass on Saturday January 13 at 11am in the Our Lady of Grace Catholic Church

Helen Patricia Tierney Golden, much loved mother, grandmother, and great grandmother of the Golden family passed from this life Thursday evening 12/28/17 at the age of 95. She was in her own home and with her children when she passed away quietly at 11:20 pm. She was sharp as a tack and as tough as nails until the very end.
She was born April 4, 1922, to Irish immigrant parents Margaret and Patrick Tierney in Pawtucket, Rhode Island. Helen worked as a telephone operator until she met and married her husband, John, during WWII while he was serving in the Navy. After the war, they lived several years in Richmond, VA, where John had family, and later in Pawtucket, RI, where Helen had family. Then, in 1957, at the dawn of the US space program, John took an opportunity to get work as an electronics technician with RCA at Patrick AFB in Satellite Beach, FL. It was then that Helen's Florida adventure began.
Moving with five children to 1950's era West Melbourne, FL, was at first shocking to Helen. She told stories of a first outdoor picnic style dinner where she put out the food and went to retrieve something from the kitchen and returned to find her carefully prepared dinner covered with a swarm of insects. She spoke of coming home to find the neighbor's donkey in the house and a lost turkey buzzard in the laundry room. Her little daughter, Mary, brought home a pigmy rattlesnake in a jar one day, and the kids often had snakes, turtles and alligators for entertainment. Helen spoke of a new heater she insisted in bringing from up north even though John told her she would not need it. That first winter was record cold and that heater kept the family warm. Despite sulfur water, mosquitos, snakes, and long drives to the store and school, Helen and her young family grew to love the animals and wild beauty of Florida. She would live here the rest of her days.
Helen is survived by her six children: Mary Ellen (Jerry Dickinson), Anthony (Wendy Zemball), Paul (Christine), Joan, Tom (Loriann Kirwan), and Jim (Kate); grandchildren Eugene (Shannon Valencia), Kirk, James Pascaleff (Chelsey Norman), Nick Pascaleff (Mazie Shipman), and Rebecca (Ron MacIntosh); great grandchildren Genon and Ezekiel Golden, along with many other family members and friends who loved her and will miss her old-fashioned style, humor, wit and wisdom.
Helen was a faithful parishioner at Our Lady of Grace Catholic Church in Palm Bay, where a funeral mass will be held on Saturday, January 13, 2017, at 11AM. In lieu of flowers, the family suggests donations in her name to Our Lady of Grace Parish, the Red Cloud Indian School (www.redcloudschool.org), or a charity of your choice.
Good Night Mom, rest well now. We love you and miss you and will be with you soon. Say hello to Dad for us.