Leonard J. "Lenny" Cormier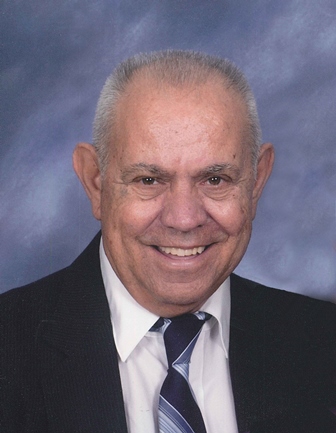 Born in Boston, Massachusetts on February 17, 1933.
Departed in Melbourne Beach, Florida on October 7, 2018
Leonard J. "Lenny" Cormier, 85 of Melbourne Beach Florida passed away on Sunday October 7, 2018. He moved here in 1984 from Natick Massachusetts. He served in the US Army during the Korean War and was an active member of the Immaculate Conception Catholic Church of Melbourne Beach Florida. Lenny was well known for his music. He was self taught musically, but played guitar and sang with many big named musicians. His music will surely be missed. Lenny was also a member of the Knights of Columbus, Council #7369 out of Chantilly Virginia. Lenny, a retired Machinist was always willing to use his technical knowledge and experiences to help others.
Survivors include his wife Madeline M. Cormier of Melbourne Beach Florida, sons Tom Cormier of Massachusetts, Bill Cormier (wife Melanie Fowler Cormier) of Northern Virginia, Alan Cormier (wife Tracy Simmons-Cormier) of New York. Daughter Annette Venturoso (husband Tony Venturoso) of Florida and many grandchildren and great-grandchildren.
Viewing hours will be Thursday October 11th from 5pm-7pm in the Brownlie-Maxwell Funeral Chapel in Melbourne Florida, with a funeral service on Friday October 12th at 11am at Immaculate Conception Catholic Church in Melbourne Beach, with a reception in the church hall to follow.
7 entries.
Papa, I love you forever. I will never forget you or our wonderful memories together. I know you will always be with me, and I know just where to find you. May you rest in the sweetest of peace, and always be my angel. -xoxo Danielle (Sarah)
My thoughts and prayers are with Madeline and her family. I have found memories of Lenny playing guitar with my Dad throughout the years. God bless you all.
My only memories of Lenny when I was a kid were how many fun musical moments he shared playing guitar and singing along with my Dad, George Cormier (no relation) at our home in Natick, MA in the 1960's. RIP Lenny and keep strumming!
Wish I was there to celebrate your wonderful life and give you the send off you deserve. Fly high with the angels Lenny. Love, Pat & Dan
Love you always will be missed you are in a better place now. Miss you always Phil
So sorry for the loss of a great man, Father, Grandfather, Husband, friend. Our deepest Sympathies to all of the Cormier Family. All our Love, Jeff & Carol
My prayers and thoughts are with you & your family. Thank you for thinking me during my time of sorrow.