Alan Wicks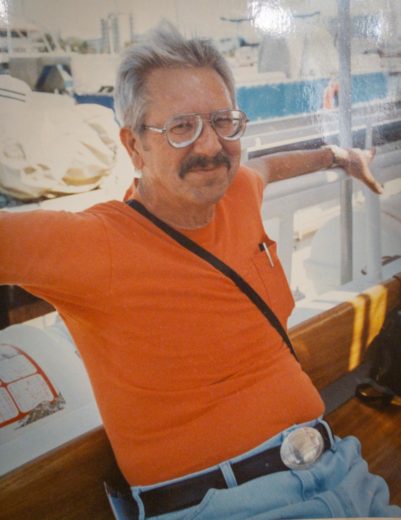 Born October 27, 1938 in Burr Oak, Iowa
Departed March 25, 2022 in Melbourne, Florida
Alan Wicks, 83, of Melbourne died at home on March 25, 2022 surrounded by his family, children: Debra, Sandra and Dan; son-in-law Andy and brother Ray. He was born October 27, 1938 in Burr Oak, Iowa to Robert and Irma Jarvis Wicks.
His family includes his daughters Sandra Wicks and Debra (Andy) Miller-White; son Daniel A. Wicks; brother Ray Wicks; grandchildren Justin, Samantha, Josh, Danielle, Emily, and Nikki and many great grandchildren. He was preceded in death by his wife Judith Wicks on February 21, 2018.
Alan worked many years as a civil engineer with Stanley Consultants, Inc, in Muscatine, Iowa. Alan and his wife Judy loved fishing, playing cards, metal detecting and college wrestling. A private family service was held at the home. Alan and Judy will have a joint family service in Iowa in 2023 where their ashes will be distributed at the many places they enjoyed.
3 entries.
My deepest sympathy to all of Alan's family. May he rejoice in reuniting with all his family in heaven. Alan, you will be missed by many, including Max & I.
I send my most sincerely condolences to the family. I pray for eternal happiness and peace to my Uncle Alan.
When I was in HS, Alan helped me develop my interest in wrestling and as a result wrestling as a participant, coach, and fan has been an important part of my life ever since.