Anita Marie Watson Harris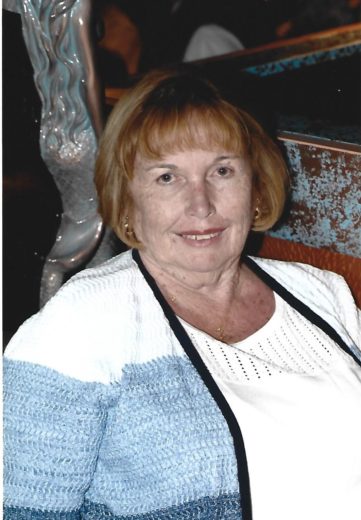 Born on December 29, 1946 in Miami, Florida
Departed on February 18, 2021, in Melbourne, Florida
Anita Marie Watson Harris, age 73, passed away peacefully February 18, 2021 due to cancer. She was born December 29, 1946 in Miami, Florida to Robert and Anita Watson. She married the love of her life in 1969, David James Harris, and in April of 1969 and had two children who she dedicated her life to as a mother and homemaker. Anita loved keeping up with the busy schedules of her family and being there for them without question. She was everyone's "mom" and when she had grandchildren she became better known as "Mimi" to all that knew her. Anita is survived by her husband of 51 years David James Harris; son James (Gina) Harris; daughter Jodi Harris; brother Robert Watson, Jr.; grandchildren Joshua, Jordyn, Austin, and Taylor.
Her life was a living example of the Bible verse, Ephesians 4:32 — "And be kind and compassionate to one another, forgiving one another, just as God also forgave you in Christ."
She was preceded in death by her parents Robert and Anita Watson.
We will be celebrating her life on Sunday February 28, 2021 with a flower drop into the river in Merritt Island Florida.
In lieu of flowers donations can be made to St. Jude's Hospital which Anita supported regularly.
8 entries.
David, Jodi and Jim I just found out this sad sad news of Anita's passing. We go way back in our days of hanging out in Miami. Keeping you in my thoughts and prayers and sending you all my love.
My sincerest condolences on your great loss. May she rest, sweetly, in peace. May your wonderful memories be of comfort.
Anita was a wonderful Sister-In-Law. Took care of my daughter Erin when I worked and took great care of my brother, David, on a daily basis. I hope they have donut shops in heaven!!
Jodi, my prayers are with you as you and your family mourns. I pray God's peace and comfort over you.
May her soul Rest In Peace. Our deepest condolences.
May her memory be a blessing and always cherish all the time you both had together sending hugs
Those we love can never be more than a thought away; for as long as there's a memory they live in our hearts to stay. The following quote is from one of your favorite authors and thought it was appropriate to share. Our prayers for your strength, comfort and Anita's eternal peace. Love you. "Sometimes you have to be apart from people you love, but that doesn't make you love them any less. Sometimes you LOVE them MORE" - Nicholas Sparks