Carol Todd Sibley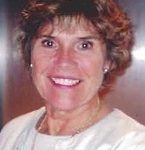 Born on February 7, 1937 in Halifax, Pennsylvania
Departed in Melbourne, Florida on March 4, 2020
Carol Todd Sibley passed peacefully from this life on March 4, 2020. Carol was born on February 7, 1937 to Dr. Myron and Louise Todd in Halifax, Pennsylvania, the middle of 3 daughters.
As a young girl, Carol was very close to her father and used to accompany him back in the day when doctors made house calls. That time with her father inspired her desire to become a nurse. She attended the University of Pennsylvania where she studied nursing. During her freshman year she was set up on a date with a dashing midshipman at the U.S. Naval Academy for a military ball. David and Carol were married a year later and the following year every other August for three years she delivered a daughter (she always said it was Army-Navy weekend the nine months before). They finally had their son (the undisputed favorite) 3 ½ years later.
As a young mother Carol was left to raise her four children alone for six months each year while David was a Commander of Nuclear Submarines at sea. Every homecoming she would make sure to dress the four kids in fancy new outfits and the family would be reunited. The family moved all around the United States as demanded by David's Naval service. In 1970 David left the Navy and the family moved to Dallas. Carol made the selfless decision to go to work as a nurse to provide her children the opportunity to attend college.
While in Texas David and Carol bought a sailboat and would unwind on Lake Texoma during the weekends. They later moved to Jacksonville Florida. Through the years, David and Carol grew apart and were divorced in 1994. Shortly thereafter Carol met her soulmate and life partner, Lou Schmitt. Carol and Lou loved each other dearly and had many wonderful years together, travelling in their RV, playing golf, watching football and FOX News and spending time with their friends and family.
Carol was a wonderful, strong, beautiful, intelligent, feisty, opinionated, witty, loving woman (in no particular order). She was preceded in death by her precious Shitzou Beau. She is survived by her loving partner, Lou Schmitt, daughter Susan Gae and husband Paul Riggs in Spring, Texas (children David and Allison), daughter Elizabeth Todd and husband Eric Royal in Coppell, Texas (children Christopher, Erin and Blake), daughter Karen and husband Thomas Carey in Santa Barbara, California and son Andrew Nixon Sibley and wife Jana in Bluff Dale, Texas (children Aubrie and Brendan), four great grandchildren and her beloved pets, dog Holly and cat Boots.
A celebration of Carol's life will be held at a later date in Melbourne, FL.
In lieu of gifts or flowers the family asks that all donations be made to:
Trump Make America Great Again Committee
310 First St SE
Washington, D.C. 20003
The Sibley children would like to thank Lou Schmitt for all the years he took such good care of our mom and for all the love he gave to her.

1 entry.
So happy Carol was part of our lives. She is missed already. But we rejoice knowing she's in heaven, breathing easily, and probably discussing politics with Jesus!