Christopher Jay Connor
Christopher (Chris) Jay Connor passed away on August 10, 2021 at Melbourne Regional Medical Center.
Chris was born to Arthur Richard Connor and Beatrice Marie Rudnic on January 25, 1951 in Babylon, New York. He spent his early years in Babylon, New York with his siblings, Vincent, James and Elizabeth, and later on in Merrick, New York. He was a member of the first graduating class in 1969 of John F. Kennedy High School in Bellmore, New York. He attended St. Bonaventure University in Olean, New York for a few terms, but soon entered the workforce. Soon after, he married his first wife, Patricia and they were blessed with two sons, Brendan and Sean. At that time, he entered the Air Force and found his calling in data processing as a programmer and system analyst at Keesler AFB. He was then able to complete his Bachelor of Science degree at University of Southern Mississippi. After the Air Force, he moved into Brevard County and worked for several NASA and Cape Canaveral Air Force Station subcontractors on various aspects of the space program. While working on the space program, he earned his Master's Degree at Florida Institute of Technology. In his early days working at Kennedy Space Center, he was presented a Silver Snoopy Award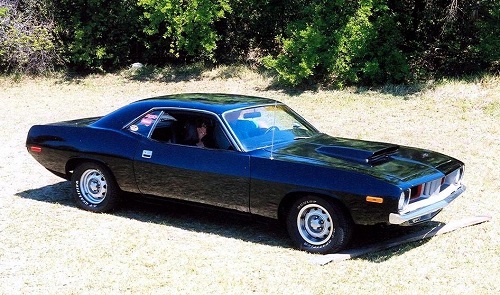 for his efforts. Throughout the years, Chris became an expert on Unix and Linux operating systems. As a hobby, he also became a skilled automobile mechanic and enjoyed working on his classic 1972 Plymouth Barracuda. Chris can be remembered for his quick wit, sense of humor, generous heart, desire to try many new things, and love of life and family.
Chris is survived by his wife, Suzanne, ex-wife Patricia, and sons Brendan and Sean. He is also survived by his siblings Vincent, James, and Elizabeth.
In lieu of flowers, please make a donation to your favorite charity.
A private celebration of Chris' life will be held by his immediate family.
4 entries.
Chris was so proud of being the first-born son of a first-born son. He inherited his sense of humor and zest for life from our parents. I really appreciate how much he looked out for us and took good care of us, from the very start and throughout our lives. I wish love and strength to Suzanne, Brendan, Sean and Patricia as we inhabit a world less bright and beautiful without him.
Chris will be missed by all. He was a great "big brother ".
To The Dear Connor Family I would like to offer my deepest sympathy for your loss. Way too early, way too soon. Elizabeth is a friend of mine and I'm privileged to count her as a friend. Wishing peace as Christopher goes home to our creator Donna
RIP, brother, companion, confessor, confidant. Semper Fi