Ethel Laverne King
Ethel Laverne (Vincent) King, 97, died peacefully on January 16, 2021 at Melbourne Terrace Rehabilitation Center, Melbourne, FL.
She was born June 6, 1923 in Campbell, MO, the daughter of Vernie Sylvester and Edith Belle Vincent. Laverne graduated from Campbell HS and achieved a teaching certificate from Cape Girardeau College. She taught elementary school for one year, and then met Robert "Bob" Greis while working at the Malden, MO Army Air Force Base. They married October 10, 1944. After WW II Bob and Laverne moved to Flint, MI. They divorced in 1946, but both stayed in Flint and had careers at General Motors Corporation. Laverne retired from A. C. Spark Plug, division of GMC.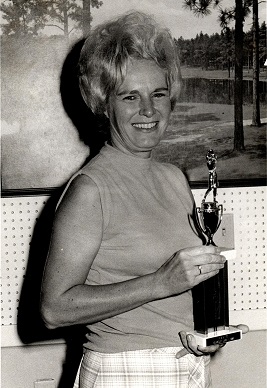 What Is a Mom?
A Mom is your best friend,
she's the one who believes in you,
who wants the best for you,
who understands you,
and most of all,
who loves you.
Laverne was predeceased by a brother, Morris Vincent. Surviving is her son, Gary Greis, Melbourne, FL, sister-in-law Jean Vincent, niece Michele Bonfield and her husband Tom, nephew Mark Vincent, Mt. Pleasant, MI. And niece Kristi Anson and her husband Tim, great-nephew Brian and great-niece Kaelyn, Oakton, VA.
There will be a remembrance testimonial later in 2021. Those who wish to remember Laverne; please send a card and/or letter to her son, Gary Greis, 2288 Lakes of Melbourne Drive, Melbourne, FL 32904. She would love to be remembered as the vibrant woman she was, but please, no flowers or gifts.
In the garden of life,
a Mother is the most
beautiful flower of all.
3 entries.
My aunt was full of life. We had lots of fun playing euchre and uno.She enjoyed the Thanksgiving dinner I would cook as she would take home the turkey legs! She would also love the snack foods especially Heluve chip dip. She would also say "it's five a clock somewhere"and have a glass of wine or Bloody Mary. Our Thursday talks. Her smile would light up the room. Those are some of the memories and many many more I will keep close to my heart. When I look at the stars at night, I know you will be looking down and be my angel. Miss you and will love you forever. Michele
Loved by many, know by many, many more. She was a woman who made her mark on the world at a time when women were just beginning to find the equality and respect they deserved all along.
My aunt was full of life. We had lots of fun playing lots of euchre and uno. She enjoyed the Thanksgiving dinners I would cook. As she would take home the turkey legs! She would also love the snack foods especially heluva chip dip.She would also say "it's five a clock somewhere" and have a glass of wine or Bloody Mary. Our Thursday talks. Her smile would light up the room. Those are some of the memories and many many more I will keep close to my heart. When I look at the stars at night, I know you will be looking down and be my angel. Miss you and will love you forever. Michele