Johann ("Hans") Lechner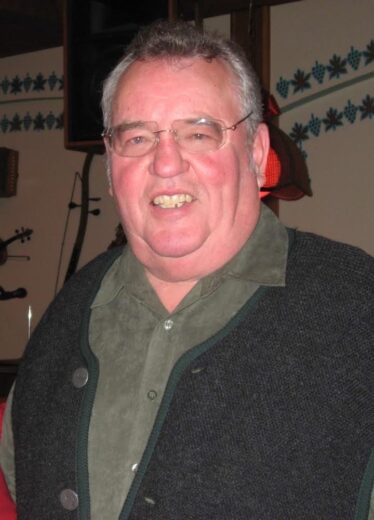 Born on April 2, 1941, in Munich, Germany
Departed April 14, 2023 in Melbourne Beach, Florida
On Friday, April 14, 2023, Johann ("Hans") Lechner, loving husband and father passed away at the age of 82, surrounded by family.
Hans was born in Munich, Germany on April 2, 1941, and emigrated to the U.S. in his early twenties. As an entrepreneur, he owned several businesses, and designed and built tower cranes that erected steel for skyscrapers, such as Trump Tower and Four Seasons Hotel in midtown Manhattan, along with many other buildings which still stand tall within the Manhattan cityscape.
Hans spent his free time building the family home and enjoying ocean vacations with family, where he deep-sea fished with his daughters. Hans earned his pilot, Captain's, and Master Rigger licenses, and enjoyed flying his Cherokee 6 or motoring around the Hudson River in the "Spirit". He carried on the traditions of his Bavarian heritage as a member of several German clubs, and served as President of the Bavarian Club Edelweiss for 8 years.
While his achievements were many, he was most known for his overwhelming generosity and kind-hearted nature. Hans was larger than life and enjoyed sharing a fresh, cold beer with friends.
Hans is survived by his wife of 55 years, Doris; daughters Heidi (Dave) and Amanda (Abraham); granddaughters Alexandra, Johanna, Carmen, and Claudia.
Donations in Hans' memory can be made to the Sea Turtle Preservation Society in
Melbourne Beach, Florida:
Sea Turtle Preservation Society
4 entries.
Oh, I'm so so sad to hear of Hans' passing; he will forever be remembered for his kindness, generosity and his JOIE DE VIVRE! I'm heartbroken for his beautiful family at this sorrowful time. May God hold them as they mourn his passing. I know I am as well. Thank you Hans for everything. May God welcome you into Heaven with a "prost"!!
So grateful to have known you Hans. Love and sympathy to your family. RIP
Neal and I send our condolences to you and your family! When I think of Hans, he brings a smile to my face. He will be missed! We send our prayers to each of you during this sad time. Hans loved life! God bless.
Hans... you were in fact larger than life. Thankful to have met you and your wonderful family....