LaVonne Lee Haynes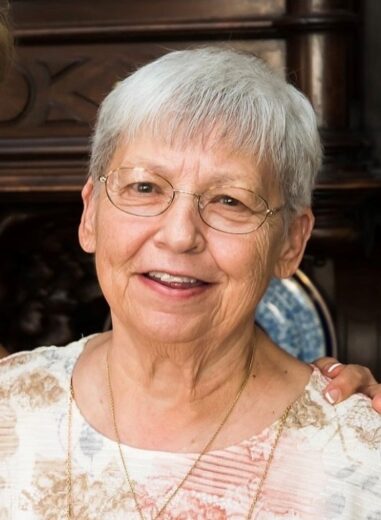 >Born on December 30, 1943 in Dickey, North Dakota
Departed December 23, 2022 in Melbourne, Florida
LaVonne Lee Haynes, 78, was born December 30, 1943 in Dickey, North Dakota to Ferd and Pearl McCleary and passed away December 23, 2022 in Melbourne, Florida.
Vonnie and her family moved to Melbourne, Florida in 1979 from Monroe, North Carolina so her husband, Charles, could work as a Designer with Harris Controls Divisions. She was a very active and committed member of the 1st United Methodist Church of Melbourne and the supervisor of housekeeping at Buena Vida Estates in Melbourne.
Vonnie was a loving, caring and beautiful mother and grandmother to her children; daughter, Robbi (Kevin) Moore of Cedar Park, Texas and son, Chuck Haynes of Palm Bay, Florida; grandchildren Christina (Steven) and Keith; great-grandchildren Cameron, Charles and Chloe and sister Frances Roehrich. She was predeceased by her husband Charles H. Haynes.
2 entries.
Vonnie and I became friends and coworkers about 13 years ago at Buena Vida Estates, her as Housekeeping Director and myself as Activities Director. Vonnie retired the same time as I left for another job. We were determined to keep in touch. So, for 11 years every month Vonnie, Sue, Beth, Karen and I (all fellow co-workers) had dinner together. We will miss Vonnie's constant smile and soft voice. She was a woman who loved her family and friends. She had a big heart of love and showed it! I will miss Vonnie.
Vonnie was a wonderful person and friend. She was so caring and loving, and she touched many lives through her many activities and jobs. I will miss her friendly smile. Robbi and Chuck, she loved you, along with her grandchildren and great-grandchildren. She loved to share stories of her family. We know she is loved by many and will be missed by all who knew her.