Patricia Ann Kiebach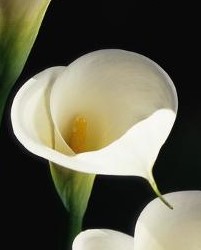 Born on June 19, 1947 in Grand Haven, Michigan
Departed June 23, 2022 in Viera, Florida
Patricia Ann Kiebach, born June 19, 1947 in Grand Haven, Michigan, was the daughter of Henry "Hank" Kiebach and Phyllis Lubben Kiebach Fawcett.
Growing up in Grand Haven, Pat attended Grand Haven High School where she was first chair flautist and participated in summer programs at the prestigious Interlochen Arts Academy. After graduating in 1965 as class Salutatorian, Pat studied British history at the University of Michigan. She was a member of Alpha Xi Delta sorority and graduated Phi Beta Kappa in 1969. She entered Michigan Law School but her studies were interrupted by a severe attack of appendicitis. In 1975 she received a Masters of Library Science from Michigan and worked at a branch library in a south Chicago Italian neighborhood. Pat's next academic accomplishment was in 1981 when she earned her Michigan MBA. She was hired as an accountant at Exxon in Houston, Texas and passed her CPA exam. Pat's career began with auditing petroleum operations in the field. Later she worked in Exxon's Houston offices specializing in gas accounting.
After retiring from Exxon in 2007, Pat moved to Viera, Florida in 2008 to care for her mother. She was an avid reader, enjoyed travel, plays, concerts and, especially, experiencing Houston's restaurants with her dining club friends.
Pat is survived by her Aunt Nancy, Uncle Howie and his wife Beverly, Uncle Rod, numerous cousins, step sisters Ann Fawcett Sands and Kathryn Fawcett Will, and several very close friends.
In lieu of flowers, donations can be made in her name to Families First Community Center, PO Box 951, Ellsworth, Maine 04605
Families First Community Center
3 entries.
I was sadden to learn of Patsy's passing. Patsy was always willing to help others in school. We often walked home together but I lived farther from the high school. Before/after school, lunch time we would visit and discuss events of the day. I am sorry for your loss and will keep her family in my prayers.
I am also a graduate of 1965 GHHS, Patsy was always a kind caring person. I am so sorry for your loss.
Patsy, I remember our first meeting at Exxon. You were so helpful, although you were a bit scary for a me being a new accountant. You were always direct and it was obvious you really knew your stuff. As we got to know each other more, you were always there to teach me the ropes. You were a great mentor and friend. Always asking about my family. You were our lone visitor while living in England after 9/11. I know you are in a better place, traveling and having wonderful meals. I will miss you. Mariloli