Patrick J. Deese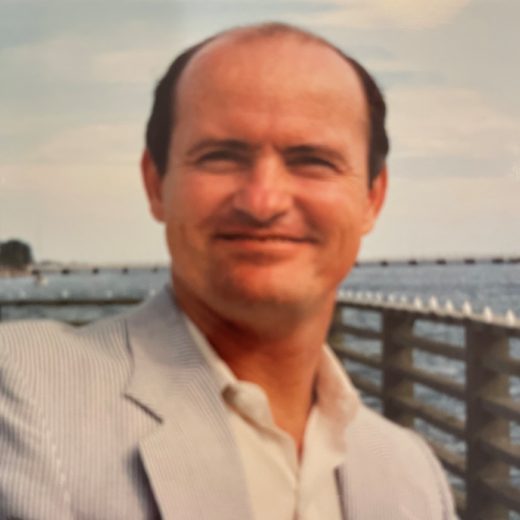 Born on November 14, 1953 in Melbourne, Florida
Departed July 25, 2022 in Melbourne, Florida
Patrick J. Deese passed away Monday July 25, 2022 at Holmes Regional Medical Center.
He was born November 14, 1953 in Melbourne, Florida at the old Brevard Hospital on US1 as the sixth of ten children and raised in the family home at 1800 Oak Street. He attended Our Lady of Lourdes Catholic Grade School and Central Catholic High School where he was active in both municipal and school sports and obtained the rank of Eagle Scout and Order of the Arrow. He then attended Spring Hill College in Mobile, Alabama graduating with a Bachelor of Arts cum laude in 1974 and subsequently a Juris Doctor degree from Loyola Law School in New Orleans 1978.
After passing the Florida Bar Exam, he returned to Melbourne where he would practice personal injury law for 40 years. He was a member of The Florida Bar, Brevard County Bar and The Academy of Florida Trial Lawyers.
He was an avid reader and enjoyed the study of history, the U.S. Space Program, travel, piano, guitar, scuba and obtained a private pilot license at 17 years of age. He was a strong supporter of the American Cancer Society.
His family includes his sisters Marona Catherine Barry, Sara-Maria Francis Deese Becht, Mary Walburga; brothers James Henry Deese, II, William Patrick Deese, Thomas Michael Deese, and Larry Deese. He was preceded in death by his parents James Henry & Mary Catherine Boyle Deese, sister Yvonne Marie, nephew Sean Becht and niece Toiresa Barry. He was our family, our friend and a plaintiff's lawyer for the working man.
Family and friends may call on Friday, July 29, 2022 from 4 pm until 6 pm at Brownlie Maxwell Funeral Home, 1010 E. Palmetto Avenue, Melbourne. His Funeral Mass will be on Saturday, July 30, 2022 at St. Joseph Catholic Church, 1422 Miller Street, NE, Palm Bay at 10:30 am. Burial will follow in the church cemetery.
He will be missed but not forgotten.
4 entries.
He soared high on eagles wings then reached out and touched the hand of God for all eternity. Patrick, you are forever remembered in special ways in our hearts - we love you. Mairona, Sally, Paul, Laura, & Sean
Patrick, you are always and forever in our prayers, our thoughts and our love. We are grateful for all that you are and will always be as you journey forth into your new life in eternity, our beloved brother and uncle. We know Mom and Dad, as each of us, are proud of you for who you are, your achievements and the good things you did for others. As the middle brother in the family, you have touched our lives in special ways. You are the one with a big smiling grin from cheek to cheek in good and difficult times. Your smile is so contagious and now eternal. As we celebrate your life on earth, give yourself a big hug and give your special bear hugs of love from each of us to Mom, Dad, Regina (Tina), Yvonne, Toiresa, and Sean. And remember us as we remember you – the scuba, the flying, the holograms. May God Bless you Patrick and shower you with His Love forever. Paul, Sally, Laura and Sean.
I am grieving the loss of my high school classmate. Pat was a multi talented guy with a sense of compassion.
I am so sorry for the loss of a wonderful man. Many prayers to his loved ones.