Richard (Rick) Wittig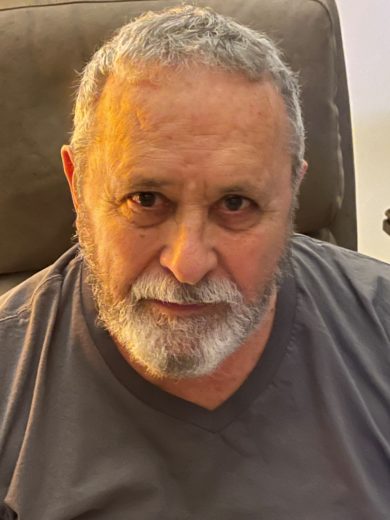 Born March 14, 1941 in Paterson, New Jersey
Departed May 3, 2022 in Melbourne, Florida
Richard (Rick) Wittig, 81, of Palm Bay, Florida, died peacefully on May 3, 2022 surrounded by his family; following complications of surgery.
He is survived by his wife of 26 years, Doreen; his (step) daughters, Monika (David) Wilkinson of Dedham, Massachusetts and Danielle Kharman of Charlotte, North Carolina and grandsons John, Luke and Paul. He is also survived by his brothers Jack and Jerry and his sister Joan. He predeceased by his brother James.
He served proudly in the U.S. Navy.
Rick and Doreen were long-term partners in Real Estate. He liked to say that her taught her all she knew and then retired so she could continue in her successful career. Truth is, he was always in her corner giving her wise counsel and technical support.
Calling hours are Friday, May 13, 2022 from 4:00 to 7:00pm at Brownlie Maxwell Funeral Home, Melbourne, Florida. His Funeral Mass will be held at Immaculate Conception Catholic Church on Saturday, May 14, 2022 at 10:00 am, followed by luncheon at The Mansion in "The Garden" at 1218 E. New Haven Avenue, Melbourne. Friends are encouraged to join the family to honor Rick.
Private interment with U.S. Navy honors will be at Cape Canaveral National Cemetery, Mims, Florida.
In lieu of flowers, the family requests donations to St. Jude Children's Hospital, his favorite charity.
St. Jude Children's Research Hospital
6 entries.
What to say to the "one half" remaining? To you, Doreen, my heartfelt thanks for putting up with my teasing about "you taking my "husband"! You & Rick were a blessed & happy couple; you completed each other! He will be missed by many especially our Real Estate family! My thoughts & prayers are with you my friend. Call me anytime!! Judy
My family has known Rick for many years. He was always kind and caring to all who knew him. Our condolences from the Amico family on this great loss.
Rick was our realtor when we moved to Palm Bay and was a friend to our family. He was a good and caring person. May he rest in peace in God's hands. Sending out prayers to his family.
Just knowing that Rick is gone is so sad. What a sweet man guy. Always happy to help. I have wonderful memories working with him in Real Estate.I will miss teasing him about baking me a birthday cheesecake. He was Ricky Ticky Ticky to me. He will be missed by all those that ever came to know him. Rest In peace, Rick.
Rick was a long-time neighbor and friend. He was a fine, honorable man with a great sense of humor. We will all miss him.