Russell E. Leaman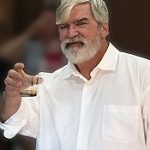 Born on September 22, 1960 in Weymouth, Massachusetts
Departed in Melbourne, Florida on April 25, 2020
Russell E. Leaman, 59, of Melbourne, Florida passed away suddenly on Saturday, April 25, 2020.
Russell was born in Weymouth, Massachusetts on September 22, 1960 and lived in Massachusetts before moving to Florida. His parents, Richard Leaman and Elizabeth Leaman, and brother Richard Leaman Jr. precede him in death.
He is survived by his siblings, Brian Leaman, Cheryl Maloney, Deborah Marston and brother-in-law Michael Marston. He is also survived by many nieces and nephews.
Russell served several years in the U.S. Navy, where he learned Photography. After the Navy, he worked as a Photo Lab Technician before going to school to become an HVAC Technician.
Donations in his name may be made to the American Heart Association. A Celebration of Life will be held at a later date.

2 entries.
Rest in peace brother The memories will last forever
so sorry Russell was a great person . I am glad to have known him rip