Salvatore "Sal" Thomas Pannorfi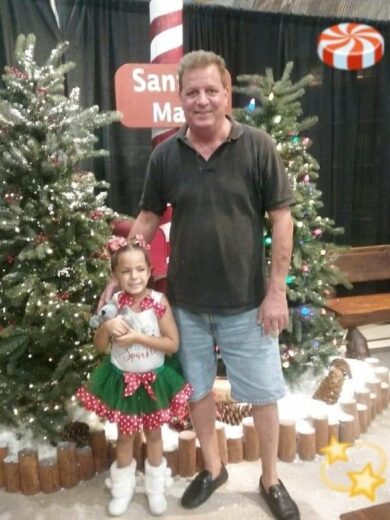 Born on June 30, 1957 in Montclair, New Jersey
Departed December 17, 2022, in Palm Bay, Florida
Salvatore "Sal" Thomas Pannorfi, age 65 of Palm Bay, Florida passed away unexpectedly on November 17, 2022. He was born on June 30, 1957 and is predeceased by parents Salvatore and Terry Pannorfi, and daughter Nicole Pannorfi.
Salvatore was born in Newark, New Jersey and moved to Florida in the 80's.
Salvatore is survived by his wife, Mary Ann, granddaughter, Brooklyn, son Karl, sister Diana, brother Johnny, brother-in-law and best friend, Danny, sister-in-law, Denise; Nieces, Gi'Anna, Bianca, Ronica, Nephews; Nicholas, Ryan and Nicholas; Great Nieces, Gabriella, Giuliana, Giovanna, Viviana, Valentina, Julianna; Great Nephews, Jaiden and Michael.
Sal was a kind hearted, hard working, caring person who should have been a sports commentator with his love and knowledge of sports, especially football. Sal will always and forever be in our hearts.
A celebration of life will be held on December 10, 2022 at Brownlie-Maxwell Funeral Home, 1010 E. Palmetto Avenue, Melbourne, FL 32901 from 12:30PM to 2:00PM.