Susan Misner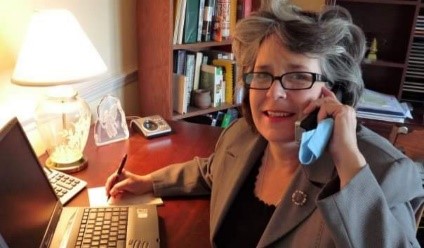 Born on November 13, 1954 in Beloit, Wisconsin
Departed on October 24, 2021 in West Melbourne, Florida
Susan Misner
Born on November 13, 1954 in Beloit, Wisconsin
Departed on October 24, 2021 in West Melbourne, Florida
Susan Misner, age 66, passed away peacefully October 24, 2021 in her home. Her brother and sister were at her side. Susan was a registered nurse by education and occupation. Strong in her faith, Susan dedicated her life to the loving care of others.
Susan was preceded in death by her mother, Beverly Misner. She is survived by her father Marlin Misner (Donna), her brother John Misner (Barbara), and her sister Jean Weiner (Steve). She is also survived by her nephews Brian Misner and Drew Weiner, and her niece Annemarie Weiner.
A Funeral Mass will be held in South Carolina. Her final resting place will be in the columbarium at Mepkin Abbey. In lieu of flowers, donations may be made to the American Cancer Society or Mepkin Abbey, Moncks Corner, South Carolina.
1 entry.
To my good friend and sister in Christ. I know your are with the Lord , rejoicing . I think of you often and smile and even laugh. Remembering your sense of humor about situations and people that we know. You always looked on the bright side. You wanted strength to make this journey that was set before you and that God's will be done. That is what you asked me to pray for you. It was not exactly what I wanted to pray for you but I am very thankful that was what you wanted whether it was what I wanted for you or not. I hope your last days were filled with peace, love and rest knowing that God was in control. Love you and looking forward to a heavenly reunion. Always … your friend Diane