Therese Luz Maria Elizabeth Welch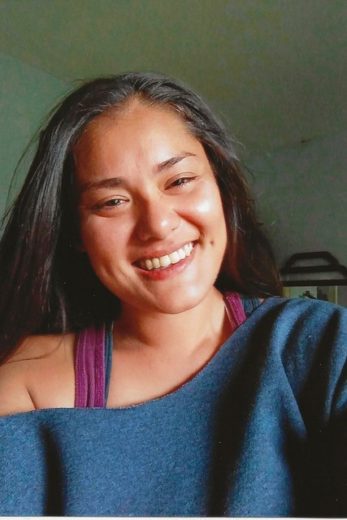 Born on January 22, 1988 in San Salvador, El Salvador
Departed July 16, 2022 in Indialantic, Florida
Therese Luz Maria Elizabeth Welch died unexpectedly on July 16, 2022, at home due to complications from an accident. She was born January 22, 1988, in El Salvador. She joined the family of Dr. Richard and Cathy (Murphy) Welch of West Melbourne, Florida where Therese was raised from a baby with her siblings Stephen, David and Kate. After the untimely passing of her mother the family moved to Indialantic with her stepmother, Dr. Diane (Kelly) Welch and stepsiblings J.P., Tom and Hope Morrill. She attended Melbourne Central Catholic where she was a Stinger and Melbourne High School, graduating from high school in 2006.
From an early age, Therese loved animals. She also adored gardening and baking. She was an avid reader with Harry Potter being one of her favorite series. She spent her childhood dancing including performances in the Nutcracker at the Melbourne King Center and performing with the Stingers in the Macy's Thanksgiving Day parade. Therese was talented as a dancer and had a beautiful singing voice. She also enjoyed collecting Brevard Rocks and her collection is being re-hidden locally by her nephews and niece in loving memory of her. Therese lived her short life to the fullest.
She is predeceased by her beloved mother Cathy Sue Welch. She is survived by her parents, Richard and Diane Welch, her siblings Stephen Welch (Amanda), David Welch, and Kate Churcher (Jason), J.P. Morrill (Taleese), Tom Morrill (Allie), and Hope Nesdill (Tom), six nephews, one niece, her partner Nicholas Pagliaro and dog Scruffy.
A service will be held for Therese at Holy Trinity Episcopal Church in the chapel on Sunday, September 4th at 2 pm. In lieu of flowers please, make donations in her name to the Humane Society at: