Stanley Stephen Swiontek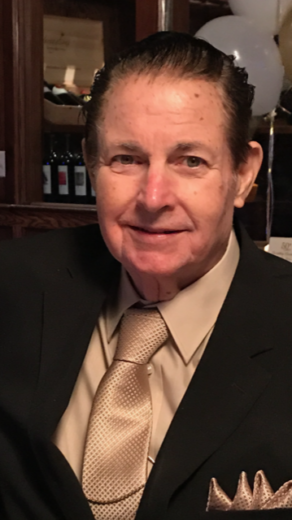 Born on August 27, 1943 in Chicago, Illinois
Departed on September 11, 2021 in Melbourne, Florida
Stanley Stephen Swiontek, 78, passed away September 11, 2021 peacefully at home with his family by his side.
Stanley was born in Chicago, Illinois on August 27, 1943 to Walter and Irene Swiontek and was named after his uncle Stanley Stephen Swiontek who died in Pearl Harbor in 1941 at the age of 19.
After graduating from Mendel High School in 1961, Stanley joined the Air Force, becoming Master Sergeant after 24 years of service. He later worked as a computer technician at CSR, Raytheon and ITT, retiring after 23 years.
Stanley enjoyed golfing, cruising, photography and making his family laugh. He was best known for his love of cheeseburgers, ice cream, chocolate cake, Miller lite beer and the love of his Chicago Cubs Baseball Team.
He met his devoted wife of 54 years, Camille while on TDY in Massachusetts, where they later had their two daughters, Michelle and Diana. After being stationed in Germany for three years, the family was stationed to Florida where they settled down in 1976.
Stanley is survived by his wife, Camille Swiontek, sisters, Laureen Curci and Sharon (Larry) Vanderhei of Illinois, daughters Michelle (Mike) Kimble and Diana Racca. Stanley was preceded in death by his parents Walter and Irene and his sister Barbara.
Funeral arrangements will be provided by Brownlie Maxwell Funeral Home on October 2, 2021. Visitation is 1-2 pm followed by Services at 2 pm.
7 entries.
Stanley (Dad) you will be missed by your family and many other friends. I am positive heaven welcomed you with open arms and you are looking after all of us. Much love to Camille, Michelle and Diana.
My husband met Stan in Germany but we didn't become friends until we moved to Florida and Patrick AF Base. Stan and his wife along with my husband and I bowled in a league as a team. He was a quiet guy but had his moments when he made us laugh and kept us going. Rest Peacefully, Stan and know you are Loved and Missed by many. ✝️🇺🇸
Keeping you all in my prayers during this difficult time. We will rejoice in the memories and legacy Stan has left behind. He was blessed with such a beautiful & loving family.
My thoughts & prayers to the family and may he Rest In Peace !
Truly, my sincerest condolences, Camille, Michelle and Diana. I feel so fortunate to have happy memories laughing over something funny Stan had said. He was such a delight to know.
I'm sending lots of love and prayers to the family from many miles away. I'll always remember Mr S with lots of laughter !
Our sincerest sympathy. May he Rest In Peace.